News
Women receives entrepreneurship and health training session
Updated: 2016-10-28
By Ge Jieru ( chinadaily.com.cn )
The 8th Entrepreneurship and Health Training Session was held in Lanzhou, the capital of Northwest China's Gansu province, on Oct 22.
The 12-day training event invited 52 women living below the poverty line with breast cancer and cervical cancer to help them obtain skills that will generate more income. It was sponsored by the organizing department of the Gansu Provincial Party Committee and Gansu Women's Federation.
During the session, they will receive health education and the training in sewing and silk flower handicraft.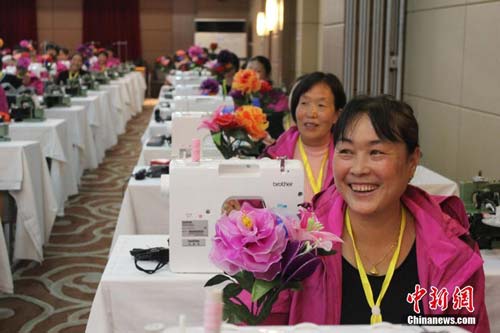 Participants of the 8th Entrepreneurship and Health Training Session present their silk flower handicraft art work in Lanzhou, capital of Gansu province, on Oct 22. [Photo/Chinanews.com]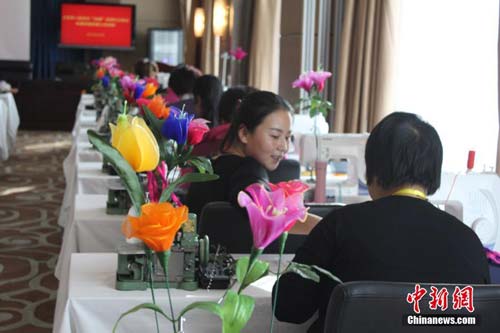 Participants of the 8th Entrepreneurship and Health Training Session learn how to make silk flower in Gansu's Lanzhou on Oct 22. [Photo/Chinanews.com]
Edited by Jacob Hooson