Authorities across the country should make unremitting efforts to improve the health of women and children, Vice-Premier Liu Yandong said at a meeting held in Beijing on June 2.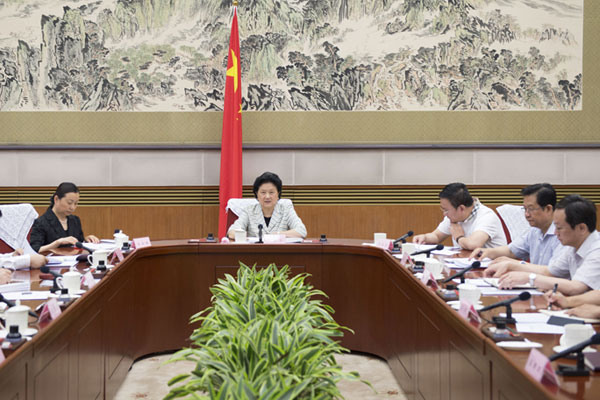 The meeting was held to commemorate the 20th anniversary of the implementation of the Law on Maternal and Infant Health Care.
Over the past two decades, the healthcare system for women and children has been improved, and women and children have enjoyed significantly better health, Liu said. China has met key Millennium Development Goals before the target date, she added.
Among other requirements, Liu asked authorities across the country to make sure the hospital delivery rate doesn't drop, strengthen efforts to prevent and treat birth defects, enhance pre-marital and pre-pregnancy checks and crack down on surrogacy.