Wenjiang makes achievements in rural governance
( chinadaily.com.cn )
Updated: 2018-08-10
Helin is a village in north Wenjiang district known for its agriculture and rich cultural heritage.
To promote the construction of a new countryside, Helin recently launched various renovation works to change the environment and quality of life in the village.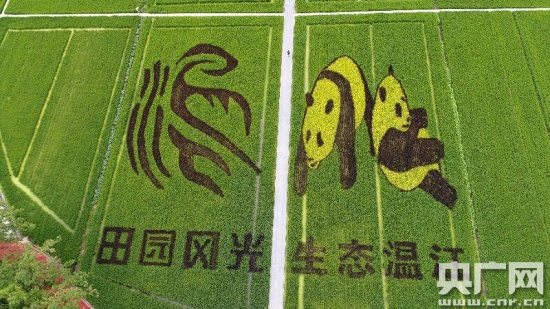 The rice paddy art of pandas in Helin village. [Photo/cnr.cn]
The general Party branch of Helin collaborated with villagers and drew from successful past experiences to create strategies which take full advantage of the city's agriculture and suburban location.
With a multiple co-governance model, Helin has the potential to achieve strong sustainable growth. The per capita disposable income of farmers reached 27,582 yuan ($4,040) in 2017, with an increase of 9.3 percent over the previous year.
In order to restore the natural environment, Helin adopted a construction model nicely titled "featured village + Linpan + scenic spots" which includes the reparation of Linpan courtyards and accentuation of local Helin characteristics.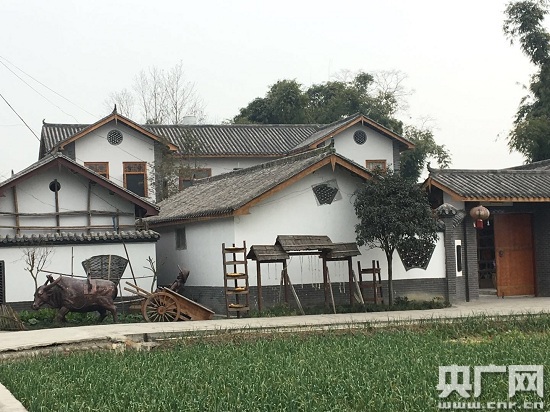 Folk houses with west Sichuan features in Helin village. [Photo/cnr.cn]
Helin has also strived to develop agricultural tourism projects. Through a series of themed activities, Hechi managed to attract numerous tourists while also promoting local characteristic agricultural products.
Relying on national incubation platforms, Helin cooperates with Sichuan Agricultural University and the Chengdu Academy of Agricultural and Forestry Science to provide brand management, product design, agricultural supply chain, service outsourcing, intelligent agriculture and agricultural internet of things to farmers.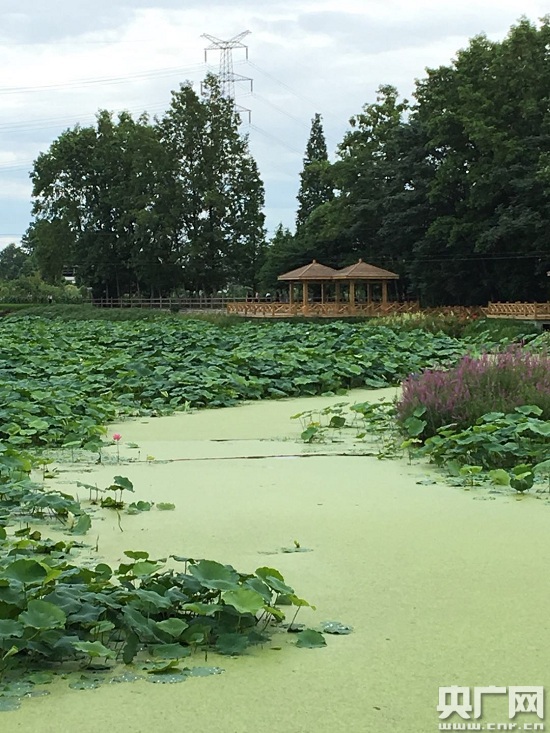 The beautiful countryside view of Helin village. [Photo/cnr.cn]