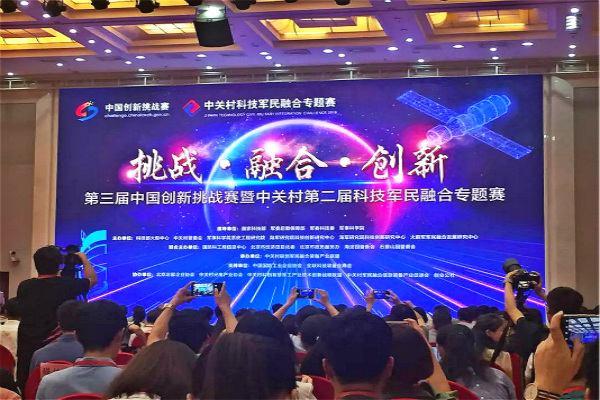 Launching ceremony of the Z-Park Technology Civil Military Integration Challenge 2018 in Beijing's Z-Park, China's Silicon Valley, on Aug 1 [Photo provided to chinadaily.com.cn]
In celebration of the 91st birthday of the People's Liberation Army (PLA), an innovation challenge featuring civil-military integration kicked off in Beijing's Zhongguancun Science Park (Z-Park) on Aug 1.
During the launching ceremony, 71 projects regarding nine sectors, including but not limited to internet communication, smart manufacturing, virtual reality, artificial intelligence and drone systems were unveiled.
Participants will compete with each other in different application scenarios. The winners can not only have opportunities to sign contracts with the military, but also gain favor from local governments and private investors.
"The competition is a perfect combination between barracks and offices, between demand and supply, and between markets and laboratories," noted military expert Qi Yongqiang from the National Defence University of the People's Liberation Army (NDU PLA).
He acclaimed it as a strong move to speed up our country's civil-military integration.
Supported by the Ministry of Science and Technology and organized by Z-park Civil-Military Integration Industry Alliance, the innovation challenge is open to both individuals and groups, including independent researchers, registered enterprises, university institutes and social organizations.
Duan Yunbo, vice-president of Huabang Technology, member of the alliance, was an enthusiast of the challenge.
"There will be a series of fair elimination rounds where the best competitors will stand out by the end of the day," he said, "And the final will be a touchstone for those who want more development resources with a strong military tinge."
According to the organizing committee, all solutions and designs must be submitted before Sept 30. The live matches will tour around China in October and the final competition will lead off in Beijing by November.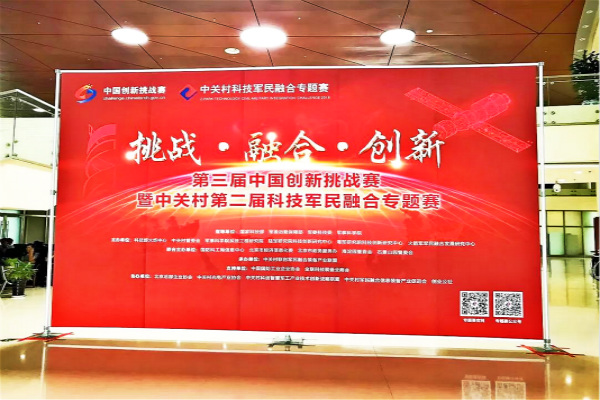 Poster of the Z-Park Technology Civil Military Integration Challenge 2018 [Photo provided to chinadaily.com.cn]