The International AI Training Program for Chinese Universities officially began operating in Peking University on April 3, aiming to become the world's largest AI training program.
Under the plan, China will train at least 500 teachers and 5,000 students in artificial intelligence at top universities over the next five years.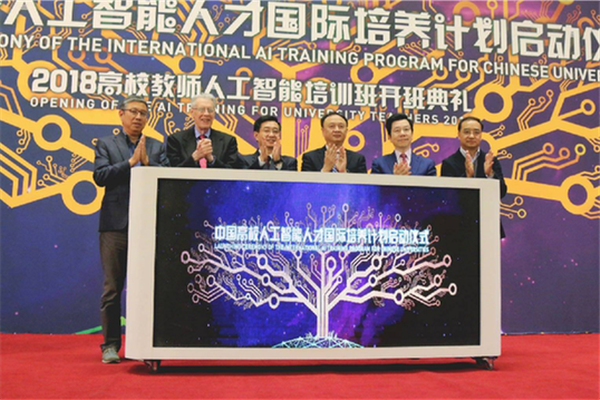 The launch ceremony is held in Peking University on April 3. [Photo/xinhuanet]
The program makes use of government, companies, and universities, including the Ministry of Education, Sinovation Ventures, a Chinese technology investment firm, and Peking University.
By inviting esteemed AI experts to train the first 100 teachers and 300 students, the program will not only be able to bolster AI talent in China, but also explore an appropriate framework for AI education.
"There is a wide gap between supply and demand, with over five million AI talents but a severe shortage of AI enterprises and research teams," said Wang Yonggang, deputy head of the AI Institute of Sinovation Ventures, during the launch ceremony.
Last year, China carried out over half of the total AI projects in the world but accounted for merely five percent of global AI talents.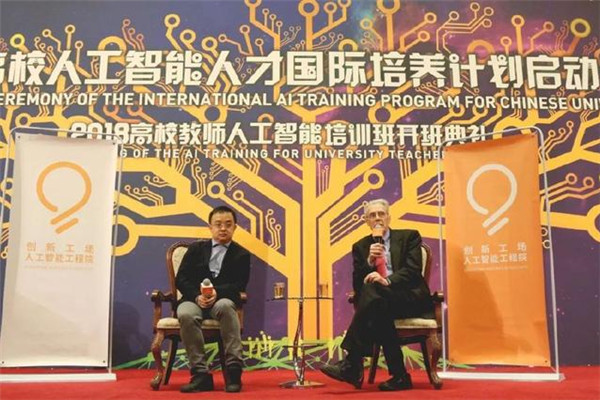 Wang Yonggang (L), deputy head of the AI Institute of Sinovation Ventures, and John E Hopcroft (R), a professor at Cornell University, give a talk during the ceremony. [Photo provided to chinadaily.com.cn]
Xu Tao, director of the International Cooperation and Communication Department at the Ministry of Education, said that the Ministry of Education will polish the AI discipline systems in universities by establishing AI majors and upgrading AI to a first-level subject.
In the future, the Ministry of Education will cooperate with American universities, offer scholarships for students who apply for overseas study and form an alliance to boost China-US educational exchanges in artificial intelligence, according to Xu.
"This year, Peking University took the initiative by providing master's degrees in AI innovation in order to train a new generation of AI talents," said Tian Gang, vice principal of Peking University.
"The training program will hopefully integrate education and industry resources from home and abroad to develop a universally recognized education system with Chinese characteristics," he added.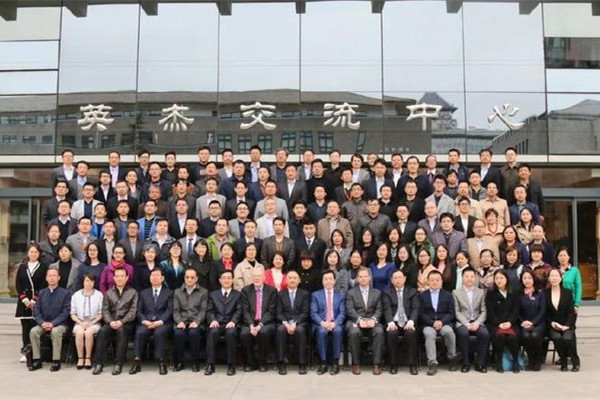 The first selected teachers and students pose at Peking University on April 3. [Photo provided to chinadaily.com.cn]