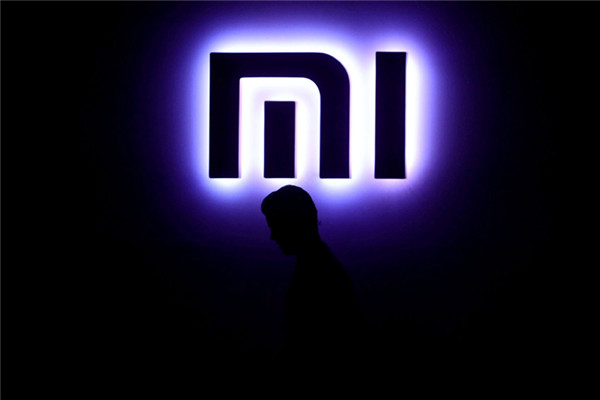 A Xiaomi logo is pictured in Mexico City, Mexico, May 9, 2017. [Photo/Agencies]
Chinese smartphone maker Xiaomi has roped in international financial institutions to help it go public later this year, foreign media reported on Tuesday.
According to Reuters and Financial Times, Goldman Sachs, Morgan Stanley, and CITIC CLSA Securities are the IPO's joint sponsors while Goldman Sachs and Morgan Stanley are also the lead underwriters.
Credit Suisse, Deutshe Bank and two Chinese banks will also work on Xiaomi's IPO, according to Reuters report.
Although Xiaomi move to go public seems to be confirmed by the media, there is no news yet about whether the tech giant plans to list in Hong Kong or New York.
The company is expected to be valued at $100 billion after going public, Reuters said.
The figure is based on the company's good revenue and profit predictions this year. Reuters' earlier report said the company's revenue will be $17 billion to $18 billion, and profits will be $1 billion in 2017. In 2018, Xiaomi's profits will double to $2 billion.
In order to guarantee the IPO process, Xiaomi is repurchasing its employees' share options based on a valuation of $95 billion, said Chinese web portal ifeng.com.
However, Xiaomi's CEO Lei Jun had denied in 2016 that the company would go public within five years. None of the parties reportedly involved in the IPO has issued any statement.
Before Xiaomi's IPO, its subsidiary company Huami has filed with the US Securities and Exchange Commission to launch an initial public offering plans to raise $150 million.