China's largest personal computer manufacturer Lenovo Group showcased the company's cloud computing technologies at the computing conference in Yunqi town, Hangzhou city, in East China's Zhejiang province on October 11.
Themed as Apsara Intelligence, this year's conference had two main forums–18 frontier summits and 100 sub-forums–covering 20 areas such as artificial intelligence and fintech. The event attracted over 40,000 technology insiders from more than 400 companies and institutions.
Based in Zhongguancun Science Park in Beijing, Lenovo Cloud set up its theme forum to discuss how IT companies are facing the digital future and aiming to provide support for the profound transformation and upgrading of China's economy.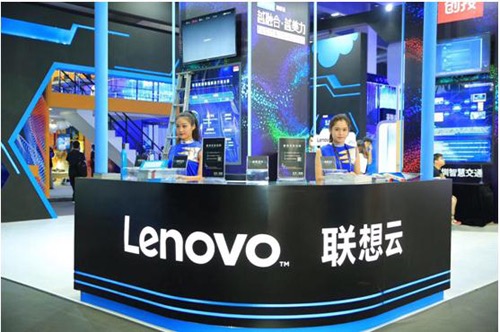 Lenovo sets up an exhibition pavilion at the Computing Conference in Yunqi town, Hangzhou, in East China's Zhejiang province on October 11. [Photo/zhsp.gov.cn]
Internet Data Center (IDC) predicted that China's expenditure on cloud computing will account for half of total global IT infrastructure costs by 2020.
Also, the cost of global cognition and artificial intelligence (AI) is projected to reach $57.6 billion, said IDC.
Wei Weidong, vice-president and CEO of Lenovo, said that the target of Lenovo Cloud is to be the leader of the cloud industry in the coming AI era and the company will integrate IT infrastructure, services and data to provide overall cloud services for companies.
Wen Tianning, senior director of Lenovo's big data department, said that AI is driving the coming new intelligent era and data intelligentce will boost the transformation and upgrading of China's industry.
A total of 450 scientific and technological enterprises have displayed their most advanced technologies at the conference which started in Hangzhou on Oct 11. The conference will close on Oct 11. It will also be held in Guangdong, Suzhou and Beijing later this year.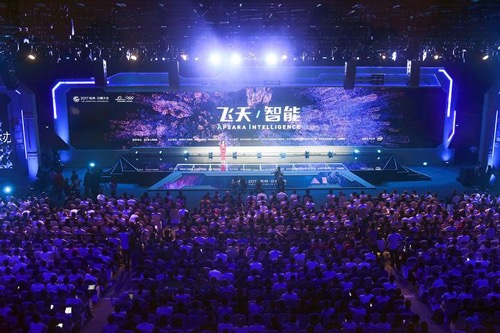 The conference has two main forums, covering 20 areas such as artificial intelligence and fintech. [Photo/zhsp.gov.cn]