Zhongguancun Innovation Way is set to welcome five global high-tech companies after deals were signed on June 12, celebrating the third anniversary of innovative thoroughfare.
The companies are Canada's Inetplus, three South Korean startups -- Vitruv, I'm Cloud, and Tndn, and a virtual reality project from China National Offshore Oil Corporation. They cover fields such as venture capital, tourism, robotics, artificial intelligence, medical treatment and health.
"Zhongguancun Innovation Way is the cradle of innovation and entrepreneurship in China," said Zhang Chen, partner at Inetplus. "It's a strategic move for our company to settle down here.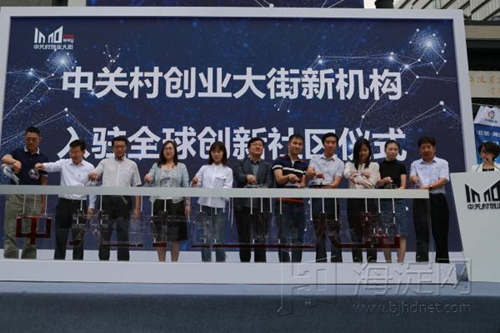 Zhongguancun Innovation Way holds a ceremony to greet innovation agencies settling down in the community, on June 12. [Photo/bjhdnet.com]
"We will establish close cooperation with other enterprises here and greet more international innovation programs coming in."
In recent years, Zhongguancun Innovation Way has wooed more than 30 organizations from 20 countries, including the United States, Israel, the United Kingdom, Germany, Finland, France, Italy and Singapore. According to statistics from Zhongguangcun Innovation Way, it has succeeded in incubating a total of 1,900 teams with nearly 40 percent supported financially, and two of them growing into unicorn enterprises with an estimated value of $1 billion.
On June 12, a new global recruitment program was launched on the street, followed by roadshows, trainings and exchange events, aimed at uniting global resources and innovation solutions to offer matchmaking services and facilitate settlement to future startups.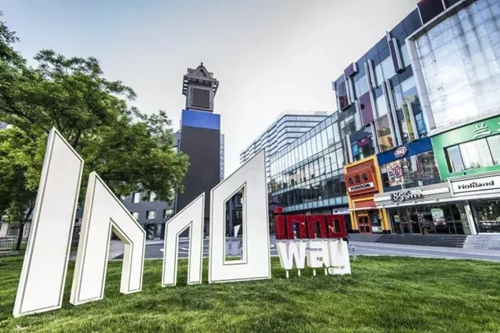 Beijing's Zhongguancun Innovation Way succeeds in incubating a total of 1,900 teams within three years. [Photo/WeChat account: zgcgwhwx]
"We expect Zhongguangcun Innovation Way to be a window enabling overseas innovation and entrepreneurship agencies and international startups to enter China," said Nie Lixia, general manager of Zhongguancun Innovation Way Operations Co.
"In next three years, it will become a landmark and key hub of global innovation and entrepreneurship, establishing a platform integrating recourses and providing services for 5,000 global innovative companies," Nie said.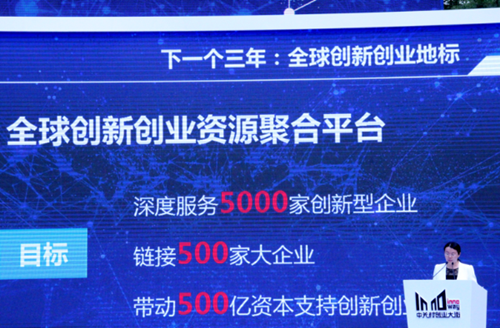 Zhongguancun Innovation Way sets a new goal of providing services to 5,000 innovation agencies within the next three years. [Photo/bjhdnet.com]