Beijing's hi-tech zone Zhongguancun released its 2016 top selection list at an award ceremony on May 25.
Awards, categorized into Top 10 Returnees, Top 10 Innovative Criteria, Top 10 Start-ups and Top 10 Entrepreneurs, were given to outstanding entrepreneurs and enterprises from 2016.
Returnees that have studied or worked in foreign countries including the US and Japan applied what they have learned overseas into practice. The majority are young and middle-aged between 30 and 60.
Among them, Tan Jianwei, general manager of Beijing Remember Instrument, a company focused on environmental protection technology led his company into further research on atmospheric environmental monitoring. Their self-developed sampling apparatus, calibration and analysis systems were evaluated innovative and of strong market competitiveness.
Those business founders, the owners of key patents for invention and included in nation's or Beijing's medium-and-long-term technological development planning, were presented with certificates. Most of them work on energy conservation and emission reduction, new energy, bioengineering, and high-quality chips.
The selection activity began last October, going through application, review, reexamination, and public voting. It was part of the yearlong 2016 Zhongguancun Brand Promotion Series.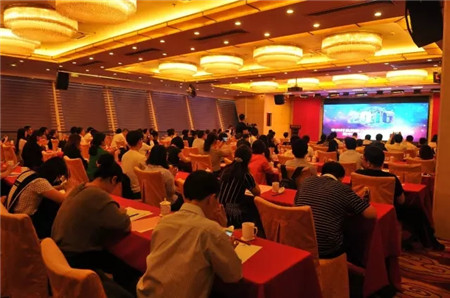 Zhongguancun holds an award ceremony on May 25 to honor outstanding entrepreneurs and enterprises which emerged last year. [Photo/WeChat account: zgcgwhwx]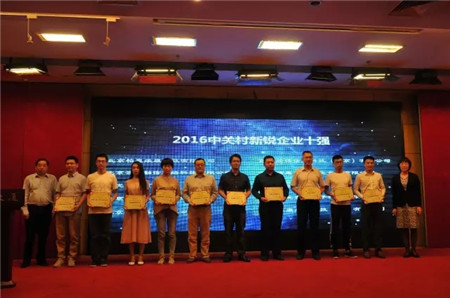 The top 10 startups in Zhongguancun are granted certificates. [Photo/WeChat account: zgcgwhwx]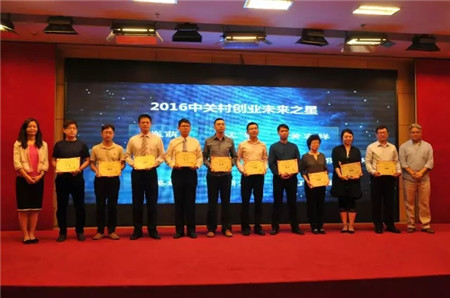 Zhongguancun presents certificates to outstanding entrepreneurs to encourage better work. [Photo/WeChat account: zgcgwhwx]