At 10 am on Feb 24, Tan Sizhe gazed at his computer screen full of codes and quickly ran his fingers over the keyboard at the Garage Cafe on the Zhongguancun Innovation Street.
On the table was there a cup of coffee he just ordered, which had not been sipped yet.
Half an hour prior to this, Tan and two other young men waited outside the coffee shop, the place they considered as their "work place".
At 9:50 am, the cafe opened its doors. These young people immediately rushed to their usual seats and plunged into work.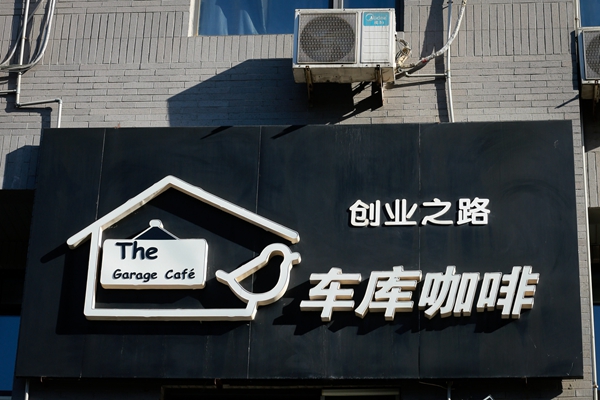 The Garage Cafe, a coffeehouse in the Zhongguancun high-tech business hub in Beijing, is popular among young entrepreneurs. [Photo by Feng Yongbin/Asianewsphoto]