Experts and business CEOs from all over China gathered in Beijing on August 27 to celebrate the first anniversary for Zhongguancun Internet Finance Association, the industry's first national group, which was founded under the guidance of the Zhongguancun Administrative Committee on August 9 last year.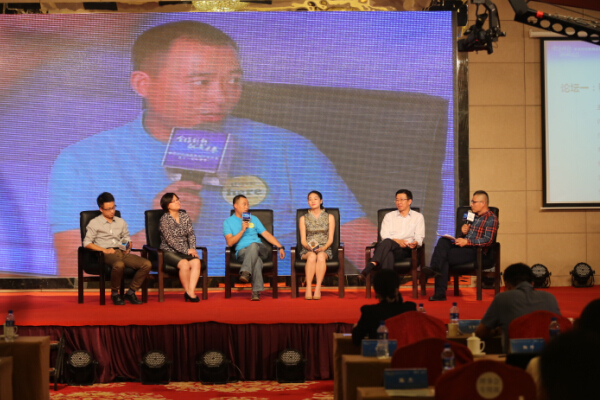 Experts and business CEOs have discussions at the first anniversary for Zhongguancun Internet Finance Association in Beijing on August 27. [Photos provided to China Daily]
The summit was considered to be an opportunity for the industry to review its rapid growth as well as many doubts and disputes.
Innovation: the very essence of internet finance
The core spirit of the internet is innovation and openness, as is internet finance. Lack of innovation is a universal feature for the crowdfunding sector, third-party online payment market, as well as the Internet penetration in traditional finance.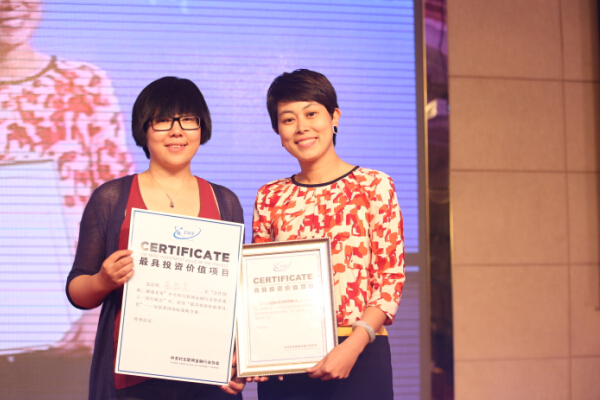 Representatives show their certificates of "the most potential projects for investment" at the anniversary in Beijing on August 27.
In fact, internet finance is still in its infancy. Therefore, traditional financial institutions should bring out innovative approaches that can not only keep their own original advantages in the industry but also develop new products and services to complement their weaknesses.
Cooperation makes win-win outcomes
Traditional financial institutions and emerging firms are playing active roles in the internet finance market. Though peer-to-peer (P2P) financing and crowdfunding platforms have seen rapid growth, they face tough challenges on risk control.
The implementation of supervision policies will trigger a new round of fierce competition among internet financial institutions, so self-discipline and cooperation are becoming more important for them.
"Cooperation and co-existence is an inevitable choice for both the internet financial industry and players inside. The development of Zhongguancun Internet Finance Association has lent some support for the trend," said Yang Jianhua, deputy director of Zhongguancun's administrative committee.
Traditional financial organizations could cooperate with internet companies to analyze users' information through big data technology and conduct risk assessment. They could launch tailored products for customers with the internet firms' big data as well.
The association has organized symposiums on various subjects, such as new changes in the internet financial industry, innovations in finance, supervision of third-party payments, as well as challenges and opportunities for future development.
These discussions helped the members to make adjustments for their strategies and seek more cooperation, hoping to get a win-win outcome and promote the whole industry.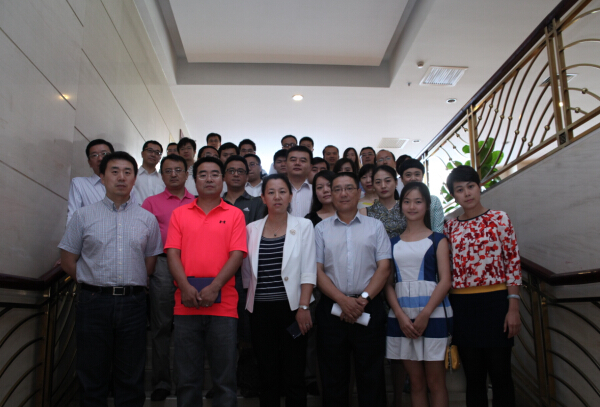 Participants pose for a group photo after the anniversary in Beijing on August 27.
Background:
Internet finance - a combination of internet and finance - is a newly emerging industry and is also a way of doing financial business with the help of the internet.
Advanced technologies - relating to the internet, mobile payment, search engines, big data, social networks and cloud computing - have helped to solve some weaknesses in market information, attracting both sellers and buyers to do business online.
The Zhongguancun Internet Finance Association was founded by a total of 33 institutions – including JD.com, dangdang.com, and lakala.com – in Beijing on August 9, 2013.
It aims to allocate the resources of Zhongguancun, such as internet, search engines, big data, and cloud computing, to develop internet finance, and helps its members to discipline themselves to seek win-win results.