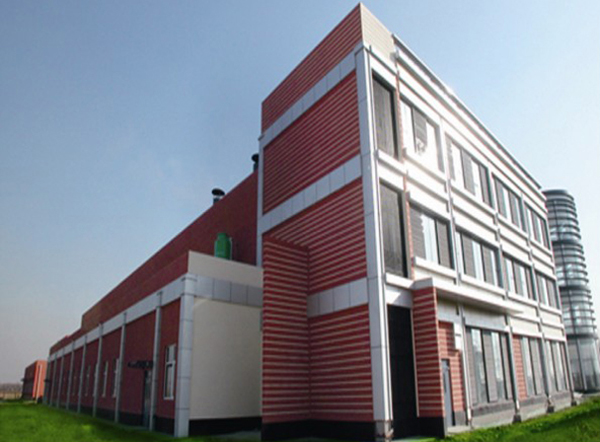 Daxing Biomedicine Industrial Base is a biotechnology industrialization base built by the Beijing Municipal Government to revitalize its modern manufacturing industry. Being a bio-industry cluster area for the Bohai Economic Zone and the entire northern region, the base holds industrial functions such as biotechnology indigenous innovation, product R&D, industrialization of technical achievements, R&D and producer services in Beijing.
Founded in 2002, the base joined the Zhongguancun Science and Technology Park and was appointed by China's National Development and Reform Commission as the core industrial development area of "Beijing National Bio-industrial Base" in 2006. It was incorporated in the Beijing Economic-Technological Development Area in 2010.
The base is situated in the core region of Daxing New Town in Beijing, 20 kilometers away from the urban area, 50 minutes' drive to the Beijing Capital International Airport. Surrounded by many railway lines like Jingjiu (Beijing-Kowloon) Railway, Jingguang (Beijing-Guangzhou) Railway and multiple expressways such as Jinghu (Beijing-Shanghai) Expressway, Jingzhu (Beijing-Zhuhai) Expressway, the base is not far from Subway Line No4 and other modern rail transit facilities, and an international-level aviation hub – the second capital airport.
As one of the three core areas of Being National Bio-industrial Bases, Daxing Biomedicine Industrial Base has taken full advantage of Beijing's industrial resources in terms of scientific research and administration to build an industrial park of R&D, manufacturing, sales and services.
The base has four development and support priorities – biopharmaceutical projects centering on vaccine and protein drugs; the import of modernized and internationalized TCM enterprises to drive the growth of medicine, health care products; the introduction of medical instrument programs to consolidate the leading position of Beijing in the field of instrument and diagnosis; and last but not least is to bring in innovative drugs and high-end generic drug industrialization projects to form preparation products that meet international certification standards.
Serving as a critical platform of China's biomedicine industry, Daxing Biomedicine Industrial Base enjoys policies related to industrial support, financial support and intellectual resources from China's ministries and commissions such as the Ministry of Science and Technology, National Development and Reform Commission, the Beijing municipality, Daxing district, Zhongguancun National Innovation Demonstration Zone and Beijing Economic-Technological Development Area.
Renowned enterprises
National Institutes for Food and Drug Control, Tongrentang TCM Modern Industrial Park, China Resources Biomedicine Park
Big decoction piece product base: Buchang, Tongrentang, Kangmei Pharm
Drug R&D and industrialization plate: Yisheng Bio-pharmacy, Runhe Biotechnology
Patented drug industrialization project cluster: NHU, PUMC, Shuanglu, Jointown, Sihuan Kebao
Vaccine industrial cluster: Minhai Biotechnology, Kangtai Pharm
Please refer to: http://www.bjcbp.com.cn/