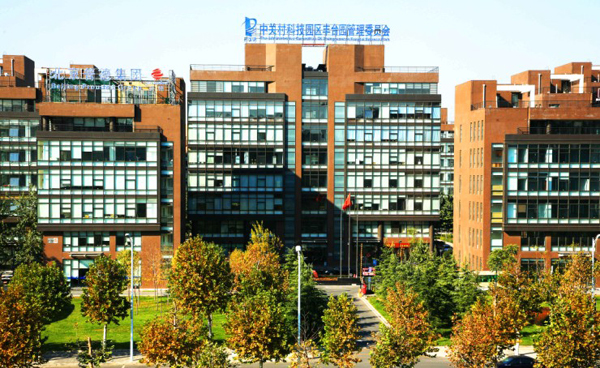 Fengtai Science and Technology Park was established in November 1991 with the approval of the Beijing Municipal People's Government. It was listed as a national high and new-tech zone in April 1994 and was one of the earliest three subparks of the Zhongguancun Science and Technology Park.
Fengtai S&T Park realized a total revenue of 195 billion yuan ($30.69) in 2010, and has obtained strong industrial agglomeration effects. The major industries in the park include: electronic information, biomedicine, new materials, new energy, as well as engineering services, rail transit, military aerospace, cultural and creative industries and producer service industry. With more than ten years of development, the park has gradually formed the headquarters of an economic zone and is playing an increasingly important role in the development of southern Beijing.
The park nowadays enjoys some preferential policies, and encourages the development of excellent entrepreneurs, S&T talents, corporate culture innovations and small and medium-sized S&T businesses.
Many well-known enterprises are located in the park, such as Jianlong Steel Holdings Co Ltd, China Chengtong Group, China Railway Group, Huadian Heavy Industry Co Ltd, Aspire Information Technologies (Beijing) Ltd and Beijing Sihuan Kebao Pharmaceutical Co Ltd.
Please refer to: http://www.zgc-ft.gov.cn/sites/outer/index.jsp