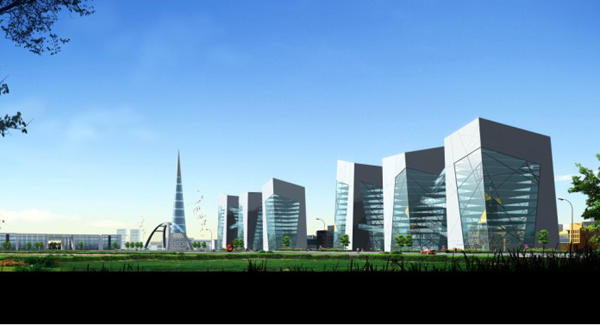 Distinctive for cultural and creative industries, Shijingshan Park joined the Zhongguancun Science and Technology Park upon the examination and approval of the Chinese National Development and Reform Commission in January 2006.
Seated in the middle part of Beijing Shijingshan district, the park is adjacent to Chang'an Avenue extended line and No5 Ring Road. It enjoys convenient traffic conditions, complete support faculties, a favorable eco-environment and preferential policies.
Shijingshan district is positioned as the Capital Recreation District (CRD), which concentrates on the development on the cultural and creative, new and high-tech, and S&T service industries to become a new growth pole of the regional economy and engine of CRD.
Featuring cultural creativity and digital entertainment, Shijingshan Park has attracted the National Digital Media Technology Industrialization Base, National Online Game and Cartoon Industry Development Base, China E-sports Development Center and National Animation Industry Base. At present, the number of digital culture and creativity companies has exceeded 600, and more than 1,000 digital entertainment products have been developed.
The park has brought about preferential policies on the industrial development of Zhongguancun, policies supporting Beijing's cultural and creative industries and supportive policies for the development of Shijingshan district. The park also integrated all industrial platform resources from the state and the Beijing municipality to back up its growth.
Representative enterprises in the park:
There are interactive entertainment portal enterprises represented by Sohu's Changyou, Storm Internet, screen culture industry by Hualu Culture, as well as modern communication technology enterprises by Kyland Technology and Telestone Technologies Corporation.
Please refer to: http://www.zgc-sjs.gov.cn/