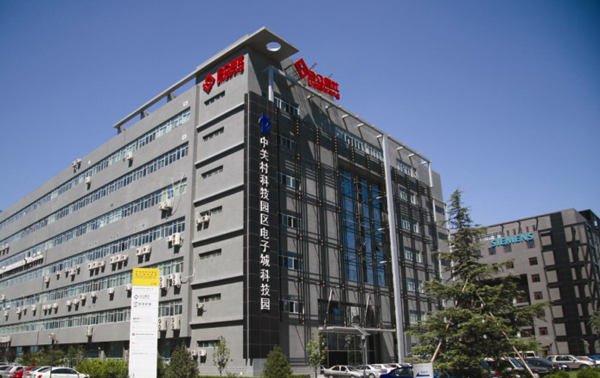 Approved by China's Ministry of Science and Technology and the Beijing Municipal People's Government, the Electronics Town Science and Technology Park is an important component of the Zhongguancun Science and Technology Park. Centering on the development of the electronic information industry, the S&T town is also a core area of the high and new-tech industrial zone of Chaoyang district as well as a critical base for the latter's development.
Integrated into the Zhongguancun development area in 1999, the Electronics Town now consists of the east area (Jiuxianqiao), west area (Wangjing), north area and Jianxiang Park. Covering an area of 16.8 square kilometers, it is a major base for three industries in the Zhongguancun Science and Technology Park – new-generation mobile communication, optoelectronic display, computer and network.
The Electronics City S&T Park will make innovations in six areas - planning and industrial development system, policy support system, advancement system, industrial promotion and service system, environmental protection system and internal operation management system of the management committee. Much attention will be paid to the development of three industries - electronic information industry, biomedicine industry and high-tech service industry.
The park currently enjoys preferential policies that encourage the development of the software and integrated circuit industries, securities investment funds and tax policies on the import of major science and technology projects.
Renowned enterprises in the park include: PERA Global (Beijing) Co Ltd, Agilent Technologies China Holding Co Ltd, Beijing Aimer Lingerie Co Ltd, ABB (China) Co Ltd, BOE Technology Group Co Ltd and Anton Oilfield Services (Group) Ltd.
Please refer to: http://www.zgc-dzc.gov.cn/xcms/index.html