Despite nearly 20 years passing, the Tunxi Old Street in Anhui province's Huangshan city (It was called Huizhou prefecture before 1987) had retained the same primitive simplicity I had witnessed in 1981. Under a blanket of fog and drizzle, the well-arranged local-style architecture and wet path paved with bluestone resembled an ink painting. At the crack of dawn, the serenity of the street was broken by the opening of the first store, the peddlers' hawking, the clanking from the blacksmith's workshop and the chords from the cotton fluffing all blended together to create a soundscape of old town life.
Subsequent trips to other old streets in Wan'an town in Xiuning county and Yuliang Dam in Shexian county led to the discovery that there is no town in southern Anhui that does not have an old street such as this. These old streets were built by the waterside, making them commerce and distribution centers back at the time when water transport prevailed.
Today the old streets are architectural museums and centers of traditional culture. Here people sit in front of old-styled opera theaters, private banks and churches watching the world go by. Calligraphy shops, blacksmith's workshops, hand-weaving and dye workshops still endure to this day on the old streets.
One will have mixed feelings about the protection work of these old streets. The Tunxi Old Street is an example of how such areas should be protected, abounding with old shops and untouched buildings, and it has become a popular tourist attraction. Various efforts have also been taken to protect streets such as Tongcheng Street, Chitang Street, Shuidong Street and Zhangdu Street from being lost to modernization. However, more and more of the old is being taken over by the new. These streets are on the wane, dying away and forsaken for something new. It is said that the number of streets staying relatively untouched is now not more than 40.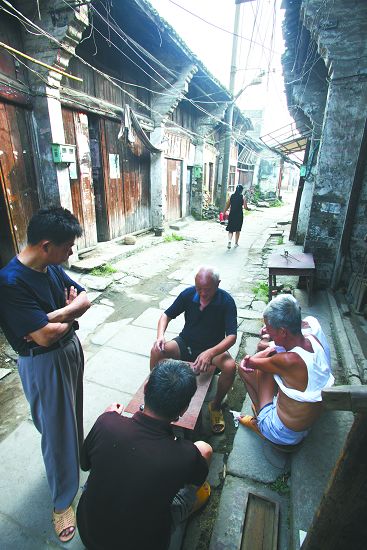 Taihu Old Street in Anqing city: Built in the Northern and Southern Dynasties (420-589), and once one of the city's most bustling commercial centers, the street has a history of more than 1500 years. The buildings on each side have maintained the Anhui Qing Dynasty (1636-1912) architectural style.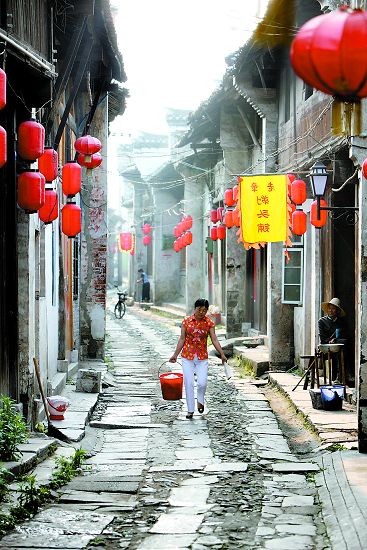 Shuidong Old Street in Xuancheng city: Established in the Ming Dynasty, this old street is home to a great number of ancient buildings dating back to the Qing and Ming Dynasties. Apart from numerous stores, there are also towering catholic churches and Buddhist temples.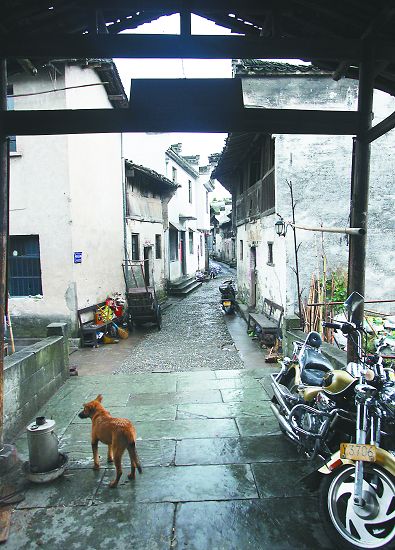 Yuliang Dam Old Street in Shexian county: The street dates back to the Sui (581-618) and Tang (618-907) Dynasties, and was a distribution center for waterway freight. The dam runs from the six counties of Anhui's Huizhou region down to Hangzhou city. The dam has been well preserved and retains its ancient charm to this day.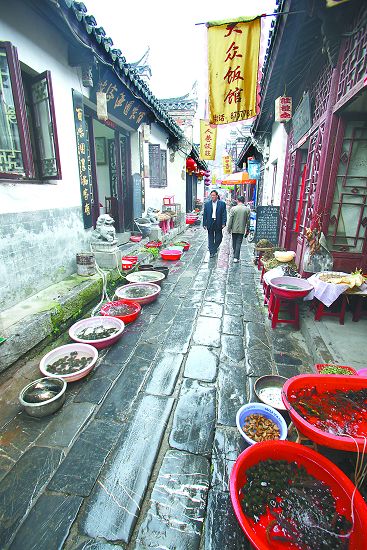 Sanhe Old Street in Hefei city: Located in Sanhe town, Feixi county, the old town is famous for the three rivers that run through it. It has a history of 2500 years, and is a busy, lived-in place.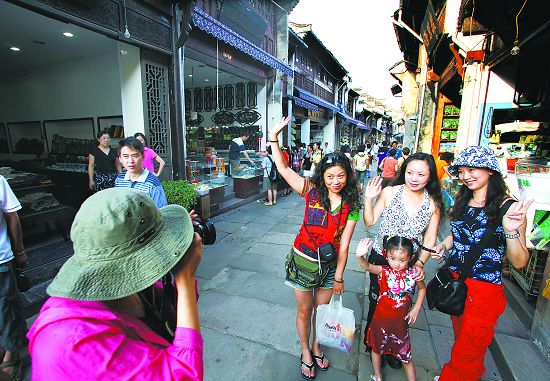 Tunxi Old Street in Huangshan city: At the center of Huangshan city, the street is nestled between Huangshan Mountain to the north and Xin'an county in the south. With hundreds of years of history, the street runs 832 meters and is the best preserved one of its kind in China, featuring flavors of the Song (960-1276), Ming (1368-1644) and Qing (1644-1911) dynasties.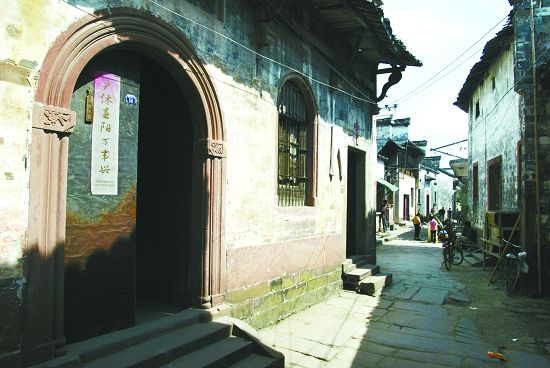 Wan'an Old Street in Xiuning county: The street has a history of more than 1,700 years. Here one will find more than 400 stores selling a wide variety of goods with architectural styles of Ming and Qing dynasties.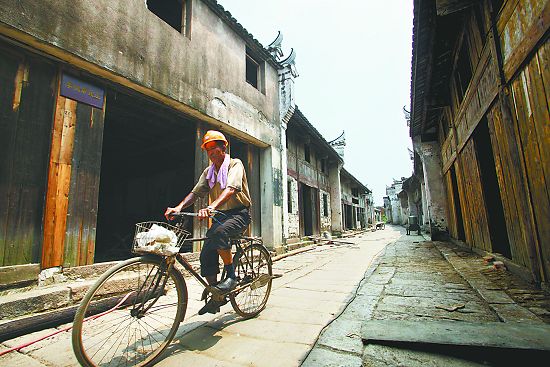 Kongcheng Old Street in Tongcheng city: The street, with a history of more than 1,800 years, runs 2,200 meters and covers more than 170,000 square meters. At present, 880 million yuan has been introduced to protect the old street, transforming it into a tourism destination.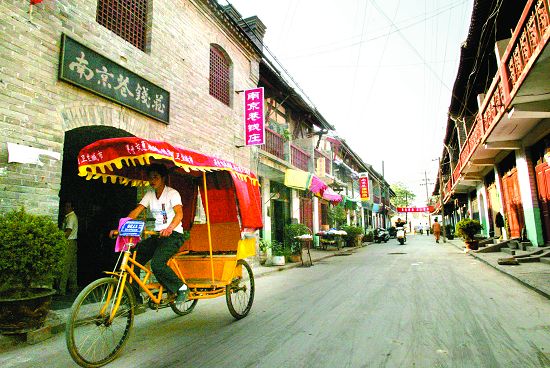 Bozhou Old Street: Bozhou has a history of more than 5,000 years and is a city of national historical and cultural significance. The street sits on the bank of the Guohe River and was home to dozens of clubhouses, which were built at the beginning of Qing Dynasty to house merchants coming from far and wide.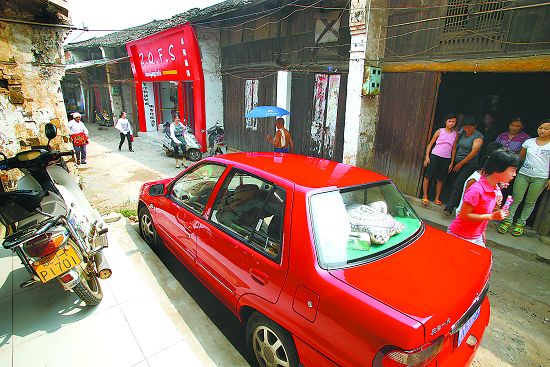 Xiangchang Old Street in Yuexi county: This street is named after the Xiangchang River that runs through it. The street was built in the Yuan Dynasty (1271-1368) and prospered throughout the Ming and Qing Dynasties. There is a tower-shaped pavilion on the street, which also served as a hub between ancient Huizhou and Shuzhou.
Translated by Yang Feiyue (China Daily)
Editor: Li Jing