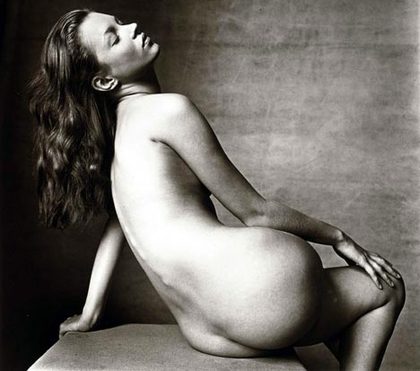 An innocent, unspoilt Kate Moss in a 1996 photographic portrait by Irving Penn
The tastefully shot nudes show a young, unspoilt Kate Moss, and an Amazonian looking Gisele Bundchen shot by photographer Irving Penn.
Kate's photo is expected to fetch $30-40,000 (15-20,000) at auction, as is Brazilian Gisele's.
The photographs are taken from collector Gert Elfering extensive collection which will be auctioned off at Christie's next month.
It's expected to fetch in excess of 2-3million.