A passenger who photographed part of a plane that was wrapped with tape posted online what he had seen from the airplane window.
The photos soon became a sensation with many netizens, who questioned the quality of the tape and the safety of air travel.
Kunming Airlines, the owner of the plane, told Yunnan Information Daily yesterday that the tape is a special aluminum foil tape and is totally safe to use on aircraft.
"The tape is widely used for temporary maintenance before a plane arrives at the airport for further treatment," said Li Wenzhao, deputy manager of the air company's maintenance department. "It won't cause any problem to flight safety," he asserted.
However, many netizens say they will definitely leave a flight if they see a plane taped like this.
Kunming Airlines confirmed that the plane is a B-2666 that took off from Kunming on January 12, 2010 and landed in Harbin.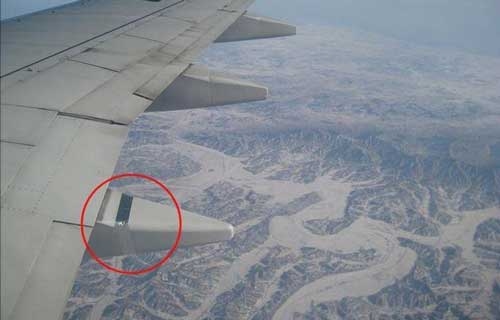 A plane is seen with tape in this undated photo. [Yunnan Information Daily]