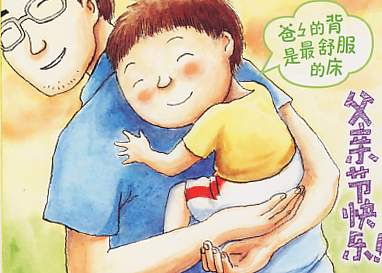 His generosity and kindness show undying love. His suggestions and advice show unparalleled support. This coming Father's Day show him that he's loved and cared.
Don't get him another tie, instead help him take care of his tired back and aching feet with a special gift - Quan Spa's papa-pampering treatments at Shanghai Yuyuan Renaissance Hotel.
The Father's Day package is designed to melt away his stress through a Jacuzzi bath to relax those tense muscles, a 60-minute signature Aroma Fusion Oil Massage, followed by a 75-minute revitalizing Ocean Facial for Men and a complimentary manicure or pedicure.
It is perfect for that individual who has never been to a spa before or for that person who wants to have "a little bit of everything."
The Aroma Fusion Oil Massage is for complete relaxation. It is hard to beat the smooth hand techniques drawn from the Eastern and Western massage methods using the signature aromatherapy oil blends. The massage covers all of the body and pressure can be applied to suit different needs. If you need attention to any particular area, the therapist will individualize the massage to ensure complete satisfaction.
Ocean Facial for Men is exclusively formulated for men's facial skin. The facial products used at Quan are from Algotherm, a well-known face and body line from France that uses only natural and marine based ingredients.
A seaweed exfoliating gel purifies the skin and prepares the epidermis to receive all of the properties of the seaweed peel-off mask. Skin will be left stress-free and revitalized.
Although the popularity of spas has been soaring, popular belief still holds that men are hesitant to partake in the experience. However, the perception is false, and in fact male guests are going to spas in growing numbers.