Papers required for foreigners for Tibet travel
(chinadaily.com.cn)
Updated: 2006-09-26 17:16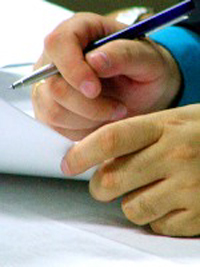 Four pieces of information are necessary for foreign tourists traveling to Tibet, a valid passport, a valid visa, a Tibet Entry Permit (TTB Permit) and an Alien Travel Permit (PSB Permit). Those coming from Taiwan, Hong Kong SAR and Macau SAR must also carry these four documents. However, journalists and people that may be involved in political matters are not included in this, for they must travel to Tibet under arrangements made by the Foreign Affairs Office of the Tibet government.

Generally speaking visas can be obtained from local China consulates in foreign countries. However, there are two exceptions: travelers from countries having a visa exemption agreement with Hong Kong do not need a visa and travelers coming to Lhasa from Katmandu have to get a visa from the Chinese Embassy in Kathmandu as regulated in an official memo between China and Nepal.

Foreign tourists are not allowed to visit Tibet by themselves and they must register with a licensed Chinese tour operator that will help them obtain aTibet Entry Permit. Application for Tibet Entry Permit has to be delivered at least ten days prior to the entry date. Information submitted should include the traveler's full name, gender, date of birth, passport number, nationality and occupation. All should be listed exactly as on the passport. Passport and visa duplicates are necessary. A Tibet Entry Permit usually costs around RMB 200.

One Tibet Entry Permit is issued for each tourist group and is held by the guide. No individual foreign tourist is allowed to carry it. No legitimate travel agency provides "permit-only" service. A service package normally includes transfers and guide.

AnAlien Travel Permitis required for travel into certain restricted areas of Tibet (most of the Tibet Autonomous Region) and the tourist holds the permit. Normally travel agencies can help foreign tourists apply for the permit once they have arrived in Tibet.