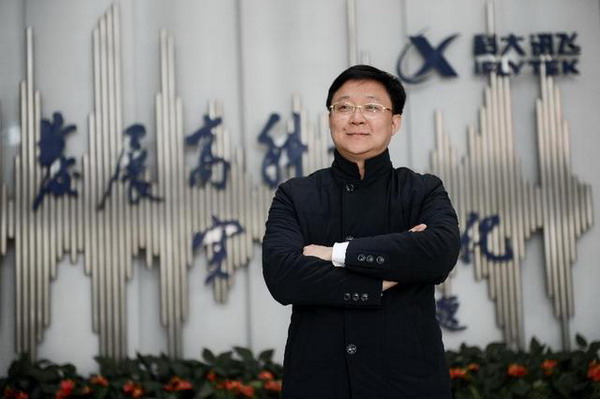 Liu Qingfeng, chairman of USTC iFlytec and a deputy in the National People's Congress. [Photo / tech.qq.com]
When Liu Qingfeng was a first-year PhD student 15 years ago, dreams of making piles of money were the last thing on his mind. Instead his driving ambition was to set up in China the equivalent of Bell Laboratories, the world famous research and development company connected to the inventor of the telephone, Alexander Graham Bell.
In fact Liu's enthusiasm for such an idea was so strong that five of his fellow students at the University of Science and Technology in Hefei, capital of Anhui province, soon threw in their lot with him to form an information technology company, USTC iFlytec.
"I realized then that speech recognition and synthesis technology would be the bridge between humans and electronic devices such as mobile phones," Liu says.
"Speech application software would be widely used – in things such as phones, toys and navigation devices – and one day it would be possible to seamlessly communicate with robots.
"So after graduating with a master's degree I turned down dozens of job offers, even with six-figure salaries, and threw myself into developing this voice recognition software."
With the hard work of Liu and his 18-strong team over a decade, USTC iFlytec, whose flagship product is voice-recognition software, now has market capitalization of more than 33 billion yuan ($5.2 billion).
That hard work has not only given voice recognition to the world but itself gained global recognition, winning the top prize in the Blizzard Challenge, a voice synthesis test devised by researchers in the United States and Japan, for the past nine years. In addition, USTC iFlytec's software is the most popular in china of its kind, used by 1 in 10 people on the planet, a total of 600 million users.
The software's long supremacy in the Blizzard Challenge seems particularly apt given the hard times its patrons had to endure as they nurtured their big idea from the laboratory to the market place.