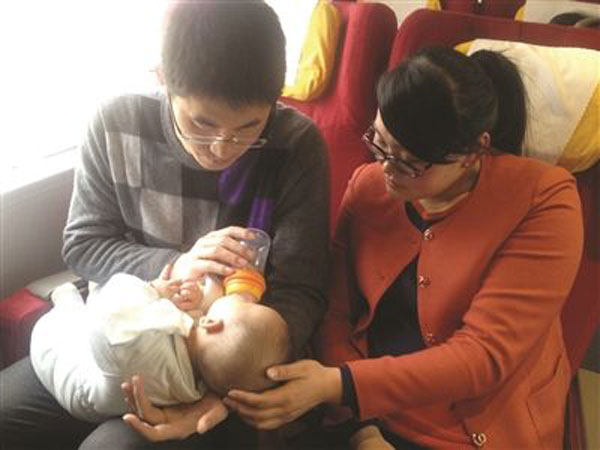 Zhu Hong, a national legislator takes care of her baby with husband on the train to Beijing on Monday. [Photo/Yangtse Evening News]
A baby "delegate"
Thousands of national legislators and political advisers converge in Beijing from the provinces to attend the "two sessions", China's most important political event. However, it's not just the delegates who make the trip.
Zhu Hong, a National People's Congress (NPC) deputy of the Jiangsu delegation, who has just given birth, brings her four-month-old baby with her after receiving permission from the NPC and arriving in Beijing by high-speed rail from Nanjing on Monday.
According to her, she plans to feed the baby four times a day and her husband will take care of the baby while she attends the meeting. It's their second child and they are experienced in taking turns to care for babies.