BEIJING - More than 60 percent of Chinese investors, mostly educated male working people, expected stock prices to rise despite the depressed market since January, according to a survey released by China's securities regulator on Tuesday.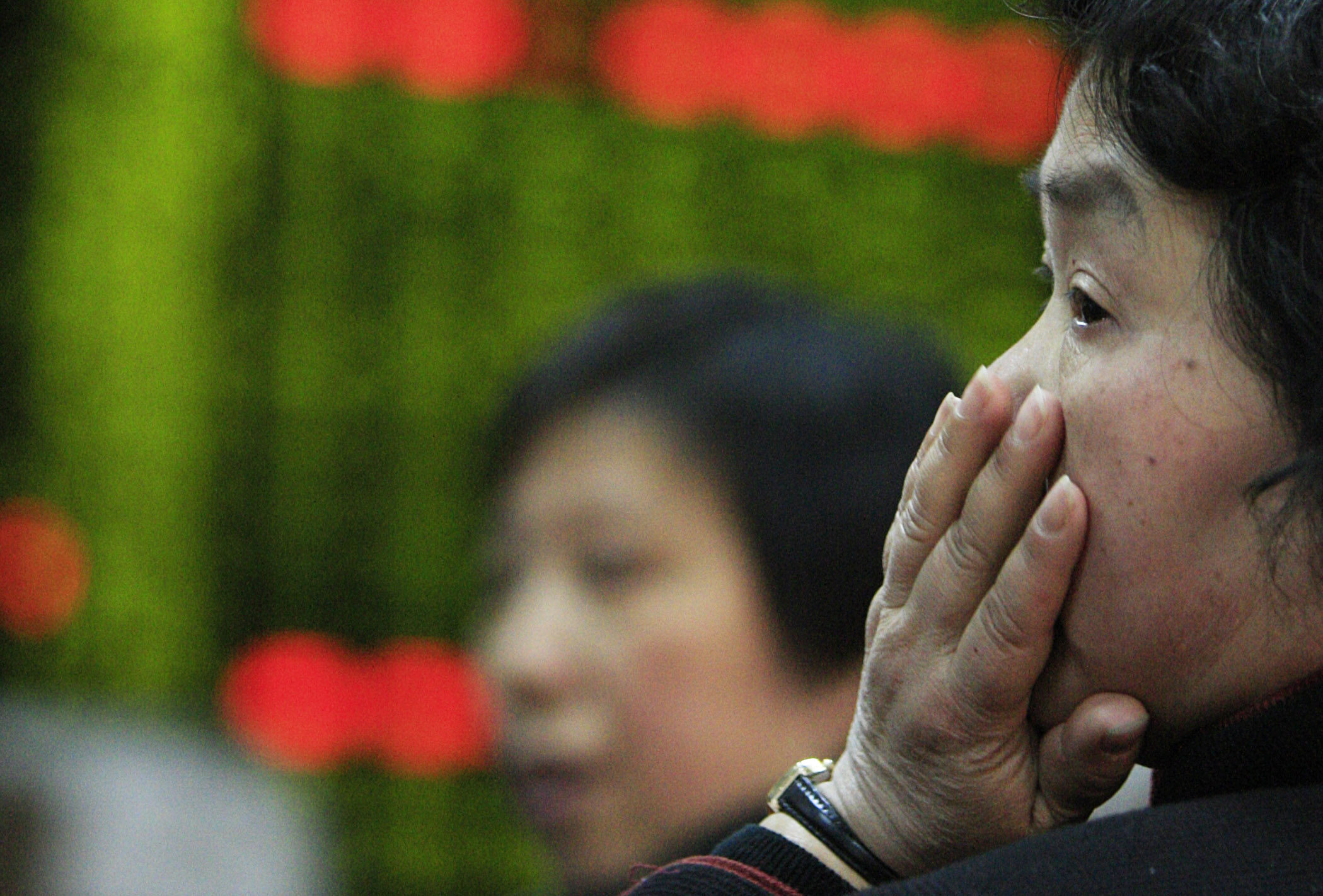 An investor looks at an electronic board at a brokerage hall in Shanghai April 1, 2008. Chinese shares nosedive 4.13 percent on Tuesday after central bank vowed to continue tightening monetary policies. [Xinhua]
Share prices fell on Tuesday to a record low of 3,329.16 points, the lowest point since last April. Compared with the last trading day of 2007, prices had tumbled nearly 37 percent.
Despite this investors - who were mostly male, mostly well-educated and mostly young or in early middle age - remained optimistic.
Special coverage:
Stock Market
Related readings:


 Chinese shares dive 4.13% for tightening fears


 Funds see profits surge on stock investment


 Wen: China to ensure stable, sound growth of stock market


 China exempts income tax on securities trading


 Securities companies grow five-fold in net profit


 China names vice-chairman of securities regulator
Male investors made up more than 66 percent of the 18,095 respondents who finished the questionnaires designed by China Securities Investor Protection Fund and China Securities Regulatory Commission's investor education office.
More than 83 percent of the respondents had junior college diplomas and nearly seven percent had a master's or doctor's degree.
Working people aged 25-44 accounted for more than 60 percent of all respondents. Novice investors aged below 34, those who began buying stocks only in 2007, made up 23.3 percent of the respondents. The proportion hovered around 7 percent seven years ago.
More than half of the investors had a monthly income ranging from 1,600 yuan to 6,400 yuan. Investors with a monthly salary of less than 1,600 yuan accounted for 35 percent of all respondents.
Whereas more than 60 percent of the respondents said stocks occupied smaller than 50 percent of their family financial assets, some 17 percent said more than 80 percent of their total financial assets were stocks.
The survey showed that stocks were the most popular finance product among Chinese households, second came deposits and bonds. Funds and properties ranked third.
More than 64 percent of the investors said they were motivated by rapid wealth growth in the stock market. More than 80 percent of the respondents said their investment had generally paid off in 2007.
By the end of January, a vast majority of investors held the stock market would not face serious risks in the following six months and would continue to rise.
More than 76 percent of the investors expected that the annual yield would be 10 to 60 percent while some 8.8 percent expected a 100-percent yield in 2008.
After gaining 2,586.09 points in the previous year, the benchmark Shanghai Composite Index closed at 5,261.56 points on December 28, the last trading day of 2007.
An upward trend in domestic share prices came to a halt in January as the world economic growth was expected to slow down as a result of the US subprime crisis.