WASHINGTON -- A senior US official said on Monday that Russia and China were "constructive" when they were discussing at the weekend with the United States, Britain, France and Germany to impose new sanctions against Iran over its disputed nuclear program.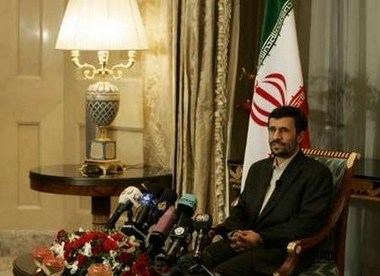 Iran's President Mahmoud Ahmadinejad attends a news conference after the opening of the Gulf Cooperation Council (GCC) summit in Doha, December 3, 2007. [Agencies]
"There was generally a positive, constructive atmosphere in the meeting" in Paris on Saturday, State Department spokesman Sean McCormack told reporters.
"We've made some progress with this P5-plus-1 political directors meeting," the spokesman said. But no details were available.
The UN Security Council has issued two sanction resolutions against Iran's nuclear program since last December, but both of them failed to persuade the Islamic Republic to give up uranium enrichment work.  
Russia and China are opposed to impose a third round of UN Security Council sanctions against Iran, advocating to continue diplomatic solution to Iran's nuclear issue.