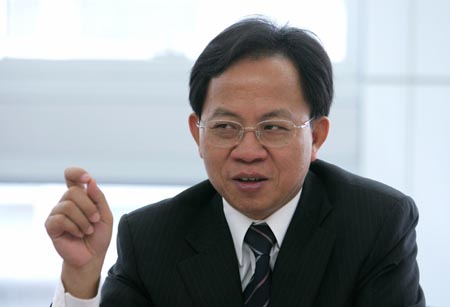 File photo of Commissioner of the National Bureau of Statistics Qiu Xiaohua. [Reuters]


The former head of the National Bureau of Statistics (NBS), who was sacked in October for alleged involvement in a social security fund fraud, has been expelled from the Communist Party of China (CPC), the anti-corruption watchdog announced yesterday.
Qiu Xiaohua has also been stripped of all his administrative posts, the CPC Central Commission for Discipline Inspection (CCDI) said.
Related readings:


Former chief statistician removed from committee


Sacked NBS chief linked to pension scandal


Former China NBS head under investigation


Former NBS chief sacked for scandal


Xie Fuzhan appointed as NBS chief


Qiu Xiaohua removed as NBS chief


NBS: New economic tightening measures unlikely


China appoints new top statistician


Six problems hinder eonomic growth
It said that Qiu "took a large sum of bribes from enterprises, lived a decadent life and committed bigamy".
"Qiu's behavior severely violated Party rules and relevant laws, and caused a vile social and political influence. He must be severely punished," CCDI said in its announcement.
It added that Qiu has been handed over to the judicial authority to face criminal charges.
Qiu was removed from his position in October for alleged involvement in the 10 billion yuan ($1.25 billion) Shanghai social security fund fraud.
The scandal has led to the sacking of the municipality's top Party official Chen Liangyu in September as well as a dozen high-ranking officials, heads of major State-owned enterprises and private business tycoons.
Born in 1958, Qiu is a native of East China's Fujian Province. He graduated from the Department of Economics of Xiamen University in Fujian in 1982 and held a PhD in economics.
Qiu was appointed NBS deputy director in 1999 after serving as chief economist and spokesman for NBS between 1993 and 1998. He was appointed director last March.
China Daily
(China Daily 01/24/2007 page1)