BlackBerry calls off sale
Updated: 2013-11-05 09:26
BlackBerry Ltd abandoned on Monday its plan to sell itself and said its CEO is stepping down, sparking a 16 percent dive in its share price and raising fears the struggling smartphone maker is running out of options.
After a two-month review of strategic options and talks with potential buyers that included Facebook, Lenovo and private equity firms such as Cerberus, BlackBerry said it will abandon a sale. Instead, it will raise $1 billion by issuing convertible notes to a group of long-term investors including its largest shareholder, Fairfax Financial Holdings.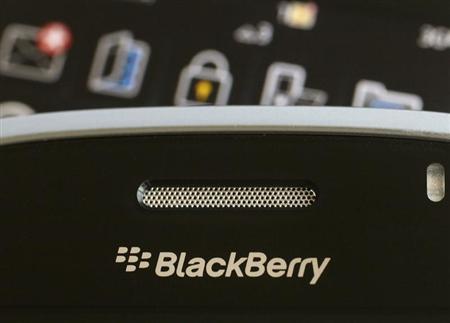 A Blackberry smartphone is displayed in this August 12, 2010 illustrative photo taken in Hong Kong.[Photo / Agencies]
The only formal offer to buy BlackBerry - a tentative one - had come from Fairfax, which wanted to take the company private for $4.7 billion. But sources said Fairfax boss Prem Watsa had trouble financing the deal. Fairfax will now end up with $250 million of the debt offering.
BlackBerry shares closed 16 percent lower at $6.50, giving the company a market value of about $3.38 billion, down from its boom-time peak of $80 billion.
"Now we're back to the downward spiral," said BGC Partners analyst Colin Gillis. "They've got $1 billion more cash that buys them time. The drumbeat of negativity is likely to continue."
BlackBerry named John Chen, credited with turning around Sybase Inc in the late 1990s, as its interim CEO and executive chairman. Sybase, an enterprise software company, was eventually acquired by SAP AG in 2010.
Chen's appointment was a surprise to investors as was the departure of current CEO Thorsten Heins, who will leave in about two weeks after the debt offering is completed. The company gave no reasons for the change.
BlackBerry, based in Waterloo, Ontario, pioneered on-the-go email, and for years its pagers and phones were must-have devices for political and business leaders. But it has bled market share to Apple Inc's iPhone and devices that powered by Google Inc's Android software.
In an interview with Reuters, Chen stressed his experience as a turnaround artist, and said he has no interest in shutting BlackBerry's loss-making handset business.
"I'm doing this for the long term. I'm going to rebuild this company," said Chen, who said it would take six quarters to turn BlackBerry around. "I know we have enough ingredients to build a long-term sustainable business. I've done this before and seen the same movie before."
Chen, who joined private equity group Silver Lake as senior adviser a year ago, said his involvement with BlackBerry has nothing to do with his ties to Silver Lake, which partnered with Michael Dell recently to take computer-maker Dell Inc private.
"Fairfax's investment will buy the company some time, which it badly needs, but the company needs a new strategy more than ever," said Jan Dawson, Ovum's chief telecoms analyst, noting that communication on the strategy must start "very soon".
BlackBerry said Watsa, who stepped down pending BlackBerry's strategic review, is rejoining its board as lead director and chair of its compensation, nomination and governance committee. Chen replaces Barbara Stymiest, as chair of BlackBerry's board, while Heins and David Kerr are also stepping down.