Ford says profit to slow a gear in '14; shares slump
Updated: 2013-12-19 13:28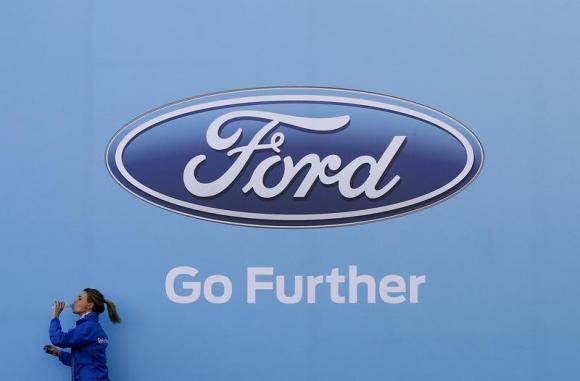 A woman has a drink as she walks past a logo of carmaker Ford at the entrance to a media event for the launch of a concept car in Sydney August 13, 2013. [Photo/Agencies]
Ford Motor Co warned Wednesday that the cost of launching new vehicles and a deteriorating Venezuelan economy would dent its profit next year, news that sent the No 2 US automaker's shares to their biggest one-day percentage drop in more than two years.
The Detroit-area company said its mid-decade target for a global automotive profit margin of 8 percent to 9 percent was also at risk. Analysts worried about the company's pricing next year in its core US market, which Ford said would be "slightly unfavorable."
Ford expects a global pretax profit next year of between $7 billion and $8 billion. That is lower than the projected $8.5 billion expected in 2013, which is set to be one of the most profitable in the company's 110-year history, Ford said. Much of that amount - about $8.34 billion - is estimated to come from North America. It was the first time Ford has provided its forecast for 2014 results.
Ford investors, already coping with the speculation about when CEO Alan Mulally will move on, were caught off-guard by the profit outlook. Inside Ford, top executives are confident the team Mulally has groomed is ready for whenever he exits.
Product launches will have more of a financial impact in the second half of 2014 than in the first half, Shanks said. The company did not say how much the launches will cost.
Sixteen of the launches next year will be in North America and as a result Ford said its pretax profit in the region would be lower than in 2013 and the profit margin would be 8 percent to 9 percent.
The Ford F-Series pickup truck - the most profitable vehicle in the automaker's lineup - is sold in North America, where it has been the industry's top-seller for more than three decades.
A new version of the F-Series is to debut next fall, and there is concern among some analysts that inventory will be constrained during its launch.