Personnel changes in BMW Group
Updated: 2013-12-03 14:41
Stefanie Wurst to be new Marketing Manager BMW Germany, Johannes Seibert becomes Managing Director of BMW Group Middle East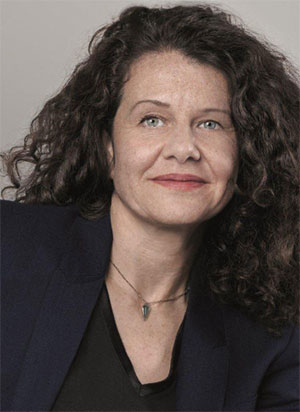 Stefanie Wurst, BMW Group, as of Feb 1, 2014 Director Marketing BMW Germany. [Photo provided to chinadaily.com.cn]
Stefanie Wurst will take charge of marketing activities for BMW Deutschland from Feb 1, 2014. The 45-year-old economics graduate is moving to BMW from the Scholz & Friends Group. She has worked for the agency group for over twelve years, and is currently the Management Board member responsible for internationalisation.
Her predecessor Johannes Seibert (52) will be moving to Dubai on Feb 1, 2014 as the new Managing Director of BMW Group Middle East, where he will be responsible for sales in the Middle East region. The business management graduate has been with the BMW Group since 1982 and has already held a number of managerial positions in sales and marketing in Europe, Central America and South East Asia. In the German market, he has been Head of Marketing for BMW since January 2011.
Dr Jörg Breuer, who has been Managing Director of BMW Group Middle East since 2011, is moving to Germany from Feb 1, 2014, where he will be taking over a managerial function in BMW Group sales, which will be communicated at a later date. The 48-year-old has successfully worked in various management positions in Germany and abroad and is already familiar with the domestic market from his activity as Regional Sales Manager for BMW Group Deutschland.