Nissan China sales up 128% in Oct
Updated: 2013-11-07 10:48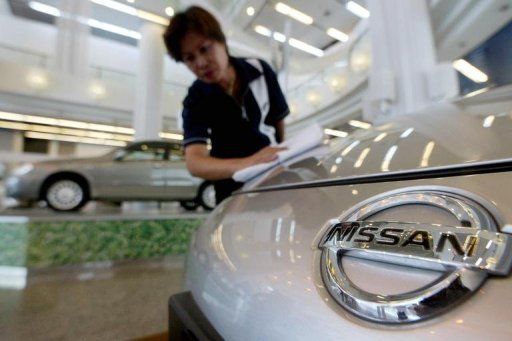 A file photo shows a Nissan badge on a car. [Photo/cnautonews.com]
Nissan Motor announced on Monday that the company sold 114,700 vehicles in China in October with its local JV partner, up 127.8 percent from a year earlier.
Market watchers said the sharp rise in sales was partly due to the low base from last year. Last September,Japan nationalized disputed islands in the East China Sea, sparking anti-Japan sentiment in China that hit sales of Japanese brands hard in the following months.
Data showed that the Japanese automaker's sales in China jumped 83 percent year-on-year in September and a 1 percent increase in August.
In the first 10 months of this year, Nissan sold 1,000,400 vehicles, up 7.1 percent from a year earlier.