Thermo Fisher accelerates expansion in China
By Qiang Xiaoji (chinadaily.com.cn)
2011-10-17 14:47
| | |
| --- | --- |
| | |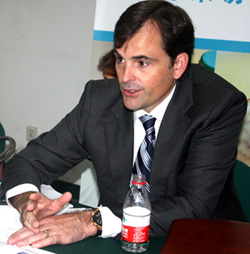 Michael Shafer, Thermo Fisher's vice-president and general manager in China
Thermo Fisher Scientific Inc, the world's highest selling scientific instrument company, presented more than a dozen of its newest products at the 14th Beijing Conference and Exhibition on Instrumental Analysis (BCEIA) 2011 held from Oct 12 to 15, as part of their efforts to accelerate its localization in China.
The new products included equipment used in health care, academic research, industrial applied and environment areas, the four major categories that the company specializes in, said Michael Shafer, Thermo Fisher's vice-president and general manager in China.
"Ten years ago and beyond, environmental and industrial-oriented products were the best growing, but now that's kind of shift to the life science area, the health care, the research and so for," Shafer told chinadaily.com.cn in an exclusive interview.
He attributed this shift to a couple of factors.
"One is the government's initiative to dramatically improving really life science and research development capabilities in China and the hospital, health care instrument that they are making," he said.
"And the other aspect is all of the domestic companies and international product companies that are investing dramatically in China," he added to explain the accelerated growth situation in science space.
He said there are seven or eight initiatives from the 12th Five Year Plan that fit exactly with what Thermo Fisher was trying to do, which would open up opportunities.
The company started its business in China about 30 years ago. With its business seeing a double-digit growth in China year-on-year for many consecutive years, the company moved its global headquarters on environmental protection for conducting air and water quality testing, and radiation security analysis to China in 2010 as part of its global strategic plan to invest more in emerging markets.
Shafer said the company aimed to localize its business in China's different tier-two cities. Thermo Fisher aims to have more connections with their Chinese clients and build their local team.
The company now has about 1,900 employees in China with only about 10 foreign staff.
"What our company can do to differentiate ourselves from everybody else is to bring in new people, and provide the training platform and the development platform to accelerate their capabilities in turn to improve our abilities to serve our customers," he said.
The company hopes to be a $20 billion company by 2020 with a very large percentage of that coming from the Asia-Pacific, he said. China and India were obviously the feature points in the Asia-Pacific, he added.
He also disclosed that the set-up of the Chengdu office will be announced next week.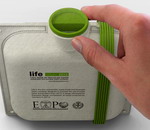 An Italian designer, Andrea Ponti, designed a recycled paper-made water container for the Milano Expo 2015, according to yankodesign.com.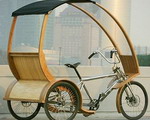 The Bamboo treecycle developed by MGT Engineering Ltd is on dispay at the 21th China Int'l Bicycle and Motor Fair.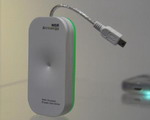 A US electronics company invented a charger that draws its power from Wifi signals.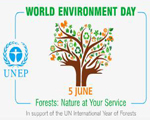 World Environment Day is an annual event that is aimed at being the biggest and most widely celebrated global day for positive environmental action. The theme this year is Forests: Nature At Your Service.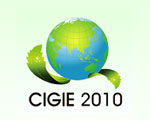 The China International Green Industry Expo 2010 (CIGIE 2010) is an important international green industry exhibition hosted by the Chinese government and held at the Beijing Exhibition Center, Nov 24 to 27.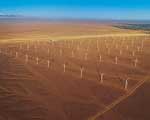 China Wind Power 2010 is the largest and most important international wind power conference and exhibition in China.