Pilot cities to test vehicle power pricing
By Lan Lan (China Daily)
2011-09-06 09:03
| | |
| --- | --- |
| | |
Electric cars set to become major customers for utility companies
BEIJING - A new electricity pricing system for electric vehicles is likely to be established in pilot cities to boost China's fledging new-energy vehicle industry, experts said.
New-energy vehicles will become big electricity consumers and provide a potential market for power companies' future operations, Li Ying, chief economist of the State Grid Energy Research Institute, told China Daily.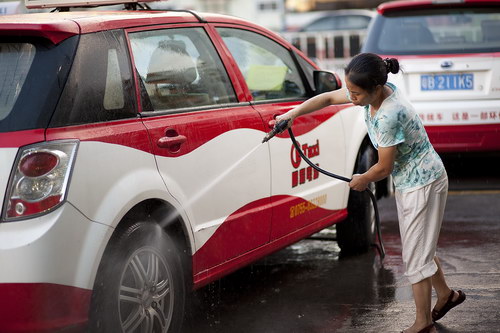 A worker washes a BYD Co e6 electric taxi in Shenzhen, Guangdong province. New-energy vehicles are one of the seven strategic emerging industries designated by the government. [Photo/Agencies]
China's power system charges different rates for residential, agricultural and industrial users.
"A new category for electricity use might be developed for new-energy vehicles," Li said, adding that the issue is under study but there is no timetable for such rates.
Designing the pricing system would be complicated, given the different voltage levels and load rates used by charging stations, as well as the costs of battery charging or swapping infrastructure, he said.
However, he said, charging costs would be kept below those for petroleum products to maintain the competitiveness of electric vehicles, and an interactive mechanism between oil and electricity prices should be established to better respond to market fluctuations, he said.
State Grid Corp of China is the country's largest power grid operator. The company has said that it will build 1,700 charging stations and 3 million charging poles by the end of 2015.
Liu Yongdong, deputy director of the electric power standardization center under the China Electricity Council, said the top priority is to unify the standards for charging infrastructure.
"It's too early to set a national pricing system due to the small number of electric vehicles on the road, but pioneering cities doing well in promoting new-energy vehicles could go ahead in coming out with a new pricing system," he said.
Work has already started in Shenzhen, the hometown of BYD Co Ltd, a city trying hard to shift to new-energy vehicles.
Cao Hongbin, vice-president of Potevio Co Ltd, told China Daily that the company is working with the authorities in Shenzhen to gather data to support the design of a pricing system.
Potevio, a State-owned telecommunication equipment maker, entered the new-energy vehicle industry three years ago in a move to diversify.
Potevio has built 57 power charging-switching stations in Shenzhen, with 850 charging positions. It operates the stations and supervises new-energy vehicles on the road through an intelligent management network designed by the company, which can monitor battery safety and usage.
"A new pricing system is important for the commercial-scale application of electric vehicles, but there is scant data support for setting prices," Cao said.
New-energy vehicles are one of the seven strategic emerging industries designated by the government, although support policies are still awaiting approval.
The trend is for China to gradually move away from oil and use more clean energy, said experts.
An Feng, president of the Beijing-based Innovation Center for Energy and Transportation, a nonprofit organization, said drivers in the United States can easily charge their cars overnight in the garage, but most Chinese drivers living in apartments will have to go to charging stations.
"A hurdle is that it would be very challenging to unify the charging infrastructure and batteries from different automakers," he said.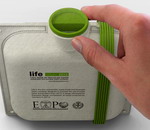 An Italian designer, Andrea Ponti, designed a recycled paper-made water container for the Milano Expo 2015, according to yankodesign.com.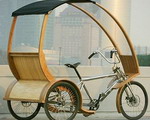 The Bamboo treecycle developed by MGT Engineering Ltd is on dispay at the 21th China Int'l Bicycle and Motor Fair.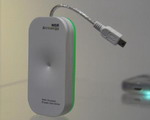 A US electronics company invented a charger that draws its power from Wifi signals.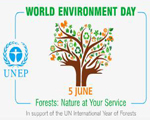 World Environment Day is an annual event that is aimed at being the biggest and most widely celebrated global day for positive environmental action. The theme this year is Forests: Nature At Your Service.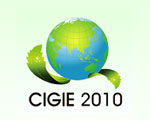 The China International Green Industry Expo 2010 (CIGIE 2010) is an important international green industry exhibition hosted by the Chinese government and held at the Beijing Exhibition Center, Nov 24 to 27.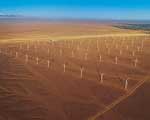 China Wind Power 2010 is the largest and most important international wind power conference and exhibition in China.