Stricter standards to be set for plants
(China Daily)
2011-08-24 13:15
| | |
| --- | --- |
| | |
BEIJING - China's environmental authorities are mulling over stiff new emissions standards for thermal power plants amid concerns that they may increase costs and lead to more losses.
The new standards, consistent with an earlier version issued in January, will be released for public consultation in late August, according to the Ministry of Environmental Protection.
In the latest version, the nitrogen oxide emission cap limit will be cut by half to 100 milligrams per cubic meter for thermal plants with denitration facilities or those designed to have such facilities. Sulfur dioxide emissions are limited to 100 milligrams per cu m for newly-built thermal plants.
The new version will add emission standards of air pollutants and mercury emissions in key areas, according to the ministry.
The ministry consulted with major power companies and environmental protection agencies before releasing the earlier version in January.
Industry insiders say stricter standards will be good news for denitration facility manufacturers with advanced technologies as they will have an advantage in this booming market.
The environmental authorities said the country might have difficulties in capping nitrogen oxide emissions in the second half of this year, most of which are emitted by thermal plants.
The government so far has no plan to increase power prices in order to subsidize thermal plants for more expenditure on denitration facilities due to fears that it may cause more inflationary pressure.
The stricter standards have triggered concern that they might force thermal plants to spend more on pollutant processing facilities and hence increase the financial burden on those that are already in the red.
China's top five power companies in the thermal power sector posted an 18.1-billion-yuan ($2.8 billion) loss in the January-July period, 11.3 billion yuan more than the same period of last year, according to a report by the China Electricity Council.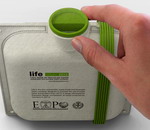 An Italian designer, Andrea Ponti, designed a recycled paper-made water container for the Milano Expo 2015, according to yankodesign.com.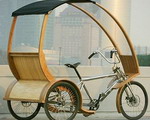 The Bamboo treecycle developed by MGT Engineering Ltd is on dispay at the 21th China Int'l Bicycle and Motor Fair.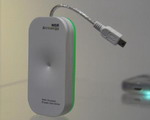 A US electronics company invented a charger that draws its power from Wifi signals.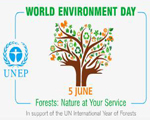 World Environment Day is an annual event that is aimed at being the biggest and most widely celebrated global day for positive environmental action. The theme this year is Forests: Nature At Your Service.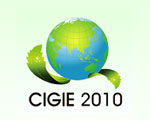 The China International Green Industry Expo 2010 (CIGIE 2010) is an important international green industry exhibition hosted by the Chinese government and held at the Beijing Exhibition Center, Nov 24 to 27.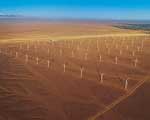 China Wind Power 2010 is the largest and most important international wind power conference and exhibition in China.