Nation to double solar capacity this year
By Liu Yiyu (China Daily)
2011-08-13 09:21
| | |
| --- | --- |
| | |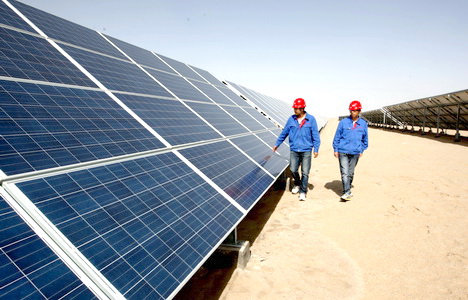 A solar photovoltaic power station in Golmud, Qinghai province. China produced 48 percent, or 13 gigawatts, of the world's solar panels in 2010. [Photo/China Daily]
BEIJING - China will double its solar capacity and is likely to reach 2 gigawatts (gW) by the end of the year.
That's as the world's largest solar-panel maker ramps up domestic installation, said researchers from the National Development and Reform Commission's (NDRC) think tank on Friday.
The solar feed-in tariff, the price of solar-generated electricity, could drop below 0.8 yuan (12.5 cents) for each kilowatt-hour (kWh) by 2015, equal to conventional coal-fired electricity by that time, according to the latest report by the Energy Research Institute, the NDRC's think tank.
Despite the promising prospects, the current pricing system may fail to provide enough funding to subsidize 2gW of solar capacity which will require at least 2 billion yuan, experts said.
Meanwhile, the country is expected to produce 90,000 tons of polysilicon this year, representing 80 percent of its domestic demand, said Wang Sicheng, a researcher at the Energy Research Institute.
Polysilicon is an essential material for solar-panel production. Domestic polysilicon output is estimated to have been 40,000 tons in 2010 but demand stood at 80,000 tons, with imports topping up the shortfall.
China produced 48 percent, or 13 gW, of the world's solar panels in 2010 and experts expect the country to be the world's largest solar market within two years.
The NDRC set the country's first unified benchmark solar feed-in tariff last month. The rates start at 1 yuan for each kWh for projects approved after July 1 and 1.15 yuan a kWh for those projects approved before July 1 and completed by the end of this year.
The rates are higher than many of those that were proposed and accepted by State-owned solar-power developers in China's previous official tenders, which ranged from 0.73 to 0.99 yuan for each kWh last year.
"The rates should vary in accordance with the density of solar resources (in any given area)," said Wang of the Energy Research Institute, adding that the rate should be set at 1 yuan in western China, where the solar resource is richer, and 1.6 yuan in the east.
However, as investors become bullish about the industry's prospects and the government remains committed to ramping up domestic demand, with a target of 10gW by 2015, concerns are being expressed about overheating in the sector.
China had 900 megawatts of solar capacity by 2010 and more than one thousand players in the industry.
"Any policy should be in accordance with the scale and pace of development, rather than spurring another round of fever," said Li Junfeng, director of the Energy Research Institute, referring to a potential influx of players.
China plans to obtain 11.4 percent of its energy from renewable sources by 2015, according to the country's 12th Five-Year Plan (2011-2015).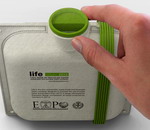 An Italian designer, Andrea Ponti, designed a recycled paper-made water container for the Milano Expo 2015, according to yankodesign.com.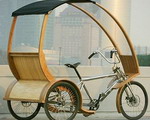 The Bamboo treecycle developed by MGT Engineering Ltd is on dispay at the 21th China Int'l Bicycle and Motor Fair.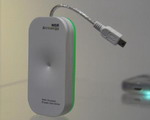 A US electronics company invented a charger that draws its power from Wifi signals.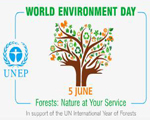 World Environment Day is an annual event that is aimed at being the biggest and most widely celebrated global day for positive environmental action. The theme this year is Forests: Nature At Your Service.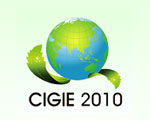 The China International Green Industry Expo 2010 (CIGIE 2010) is an important international green industry exhibition hosted by the Chinese government and held at the Beijing Exhibition Center, Nov 24 to 27.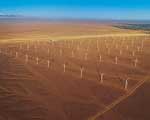 China Wind Power 2010 is the largest and most important international wind power conference and exhibition in China.