China plans 30gW offshore wind power by 2020
(Xinhua)
2011-05-17 11:15
| | |
| --- | --- |
| | |
BEIJING -- China will expand its offshore wind power installed capacity to 5 gigawatts (gW) by 2015 and 30 gW by 2020, according to the Chinese Renewable Energy Industries Association (CREIA) on Monday in Beijing.
CREIA's forecast came during the announcement that Offshore Wind China 2011, the largest industrial seminar and exhibition of offshore wind power in Asia, will be held from June 15 to 17 in east China's Shanghai municipality.
To date, China, the world's largest wind power developer, with a total of 44.7 gW wind turbine installed capacity by the end of 2010, has accelerated developing offshore wind power.
Offshore wind development in China remains in the early stages due to complex operating environments for offshore turbines, high technological requirements and construction difficulties, according to Qin Haiyan, secretary general of the China Wind Energy Association (CWEA).
In 2009, China had only 63,000 kilowatts offshore wind turbines installed, about 21 percent of the newly installed offshore wind power in the United Kingdom, the fastest growing country of the year.
Related readings:


 Huaneng revives plan for share sale


 China fine-tunes wind turbine industry


 China grids to connect 90 m kW of wind power by 2015


 China leads the world in green tech output


The year 2010 marked the start of China's offshore wind power sector's transition from research and pilot projects to operational wind farms.

In March 2010, Shi Lishan, deputy director of the New Energy and Renewable Energy Department of the National Energy Bureau (NEB), said top priority would be given to developing offshore wind power projects in the course of boosting the flourishing wind power industry.

In June 2010, the first stage project of East Sea Bridge Offshore Wind Farm went into operation in Shanghai. Totaling 102 mW, it is China's first large-scale offshore wind farm located to the east side of the Shanghai East Sea Bridge. It comprises 34 units of 3 mW Sinovel turbines.

Offshore wind power construction is a priority in China this year. In January, the NEB said China would kick off construction of 1 gW offshore wind power projects in 2011.

The public tender for the 1 gW offshore concession projects, totaling four wind farms in east China's Jiangsu province, was announced in October 2010. They will use Sinovel, Goldwind and Shanghai Electric turbines.

The China Meteorological Administration has estimated China's offshore wind potential at more than 750 gW - far higher than the 253 gW potential for land-based wind.

China's eastern coastal areas, particularly Jiangsu province, boast sound conditions to develop wind farms on beaches and in offshore areas. These coastal provinces are largely the economic engines of the country, raising great demands for electric power. But they run short of fossil energy sources.

Developing offshore wind farms in these areas will reduce local energy shortages and avoid the problem of long-distance transmission experienced by China's major land-based wind farms, Qin said.

"Compared with land-based wind farms, offshore wind farms are competitive in wind power resources, land and ecology," Qin said. "Therefore, we need to boost offshore wind power in the future."

CREIA said Offshore Wind China 2011 will increase substantially in scales over the session of last year. It will accommodate nearly 800 professional participants in the seminar to discuss all aspects of offshore wind power development. And it will exhibit wind turbines and components in an area of 15,000 square meters, with 40 percent of the exhibition booths booked by foreign companies.

Global wind turbine makers, including Vestas, Sinovel and Siemens, will participate in the event.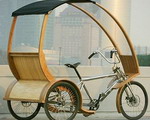 The Bamboo treecycle developed by MGT Engineering Ltd is on dispay at the 21th China Int'l Bicycle and Motor Fair.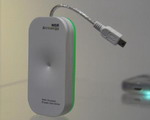 A US electronics company invented a charger that draws its power from Wifi signals.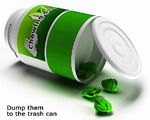 The "Green Seeds" chewing gum bottle designed by Jiang Gonglue makes it easier for you to deal with gum residue.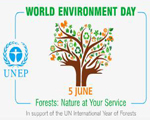 World Environment Day is an annual event that is aimed at being the biggest and most widely celebrated global day for positive environmental action. The theme this year is Forests: Nature At Your Service.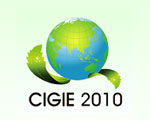 The China International Green Industry Expo 2010 (CIGIE 2010) is an important international green industry exhibition hosted by the Chinese government and held at the Beijing Exhibition Center, Nov 24 to 27.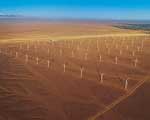 China Wind Power 2010 is the largest and most important international wind power conference and exhibition in China.