Good food, good life?
Updated: 2011-10-27 10:33
(chinadaily.com.cn)
| | | | | | | | | | | |
| --- | --- | --- | --- | --- | --- | --- | --- | --- | --- | --- |
|   | | Comments() | | Print | | Mail | | Large Medium  Small | 分享按钮 | 0 |
What happened?
Shuangcheng Nestle Co, a subsidiary of Nestle SA, said on Tuesday it would improve its measurement practices in response to several farmers' claims that the Swiss food giant had been collaborating with local vendors to shortchange them for years.
The dispute centers on milk that farmers deliver to Nestle facilities. 
What did farmers say?
Wang Lixin, a 45-year-old farmer in Shuangcheng, Heilongjiang province
Wang said she delivered 1,450 kilograms of raw milk to Nestle last month, but the company paid her about 1,000 yuan ($157) less than the agreed-upon price.
According to the original agreement, Wang's milk should be sold to the dairy giant's local branch for 3 yuan per kg, in this case 4,350 yuan.
However, after the milk was weighed, Wang was told it was worth only 4,100 yuan. She said company officials also told her the milk contained an excessive level of an antibiotic and withheld another 800 yuan as a penalty.
Wang said the company never explained why her milk fell short of standards.
"This has happened every month since 1996 and I've gotten used to it," she said.
Other farmers in Shuangcheng, Heilongjiang province
Most dairy farmers in Shuangcheng, Heilongjiang province in Northeast China, have suffered from such "unfair treatment" from the Nestle plant over the previous decade or longer, Xinhua News Agency reported over the weekend.
Local dairy farmers told Xinhua "the company juggled their scales and intended to withhold a fraction from farmers for years".
The farmers also complained that the company said some of their raw milk was substandard without further explanation and that local authority forbade them from selling milk to other dairy companies outside Shuangcheng.
What did the company say?
The company's branch issued their standards for milk quality in 1996, six years after it established its base in Shuangcheng. The company runs 74 collection spots in the city.
On Tuesday, Shuangcheng Nestle Co said it would improve it weighing procedures.
The announcement said the local government would provide new scales to each collection spot by Wednesday to guarantee fairness and the company would ensure that farmers' milk was fairly weighed.
It also said the government would enhance supervision of the collection spots and the company would set up a hotline for farmers' complaints.
Shuangcheng Nestle Co said there were two other dairy companies in the city and farmers were not forced to deliver to Nestle.
A pact signed in 2002 between the city and Nestle said that Shuangcheng, which is home to more than 20,000 dairy farmers, should have no other dairy firms and that all milk produced in the city must be delivered to Nestle, Xinhua reported.
He Tong, spokeswoman for Nestle China, said on Monday that the company would work with the local government to investigate the problems.
She said Nestle had contributed to the city's economic and social development over past 20 years.
What did the local government say?
According to the local city farming bureau, Nestle paid 280 million yuan in tax to the local government last year, while the county's total tax income was 1.6 billion yuan.
However, some local dairy farmers, such as 43-year-old Fu Peng, were taking their business elsewhere, secretly selling milk to buyers outside the city. "Though the offered price is not as favorable as Nestle's, I always got fully paid on time."
Wang Dingmian, chairman of the Guangzhou Dairy Association and a key figure in the national dairy industry, said the local government was responsible for protecting farmers' interests in conflicts with dairy firms.
"If they don't help dairy farmers negotiate with the companies, the farmers' interests have no way of being protected," he said.  

Monopoly nestles in milk
Shuangcheng, the largest cattle raising city in Heilongjiang province, produces 1,200 tons of fresh milk a day. But some media reports say that Nestle is using the local government's help to buy all the fresh milk available in the market, hurting the interests of local dairy farmers, says an article in Beijing News. Excerpts:
All companies should comply with the market principle of fair dealing and follow its laws irrespective of their size, wealth and stature. But by getting the Shuangcheng government's help to buy all the fresh milk available in the market, Nestle is violating the market order and hurting local farmers' interests. [Full story]
Nestle pledges reform after farmers' allegations
Swiss food giant Nestle will work with its partner city in northeast China to make improvements and replace a manager in charge of milk collection at a local subsidiary that has been accused of cheating local farmers for years, a company executive said.
Nestle does not tolerate cheating and is carefully investigating the matter, said Eldert Heijkoop, general manager of Shuangcheng Nestle Co., Nestle's joint venture in the city of Shuangcheng in Heilongjiang province. [Full story]
Chinese dairy farmers 'milked' by Nestle
Several Chinese milk farmers have claimed that Swiss food giant Nestle has pocketed part of their pay for years, stating that local vendors working with Nestle have shortchanged them.
Zhao Yongwu, a farmer from the city of Shuangcheng in Northeast China's Heilongjiang province, said he was shortchanged by 1 kg for every bucket of milk he sold to a purchasing station owned by the Shuangcheng Nestle Company, a subsidiary of Nestle. [Full story]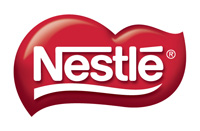 Nestle is the world's leading Nutrition, Health and Wellness company. Their mission of "Good Food, Good Life" is to provide consumers with the best tasting, most nutritious choices in a wide range of food and beverage categories and eating occasions, from morning to night.
The Company was founded in 1866 by Henri Nestlé in Vevey, Switzerland, where their headquarters are still located today. They employ around 280 000 people and have factories or operations in almost every country in the world. Nestlé sales for 2010 were almost CHF 110 bn.