Saab bets on electric cars and China for revival
Updated: 2013-12-19 10:10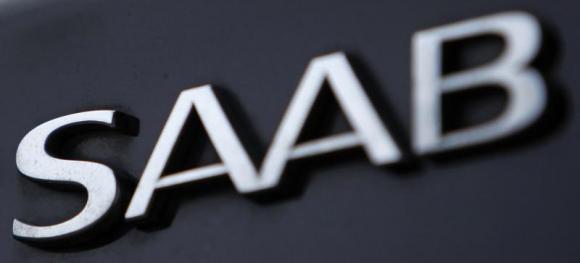 The logo of Swedish manufacturer Saab is seen on a car in Prague June 13, 2012. [Photo/Agencies]
A year out of bankruptcy and with just two cars a day rolling off its production line, Saab is betting on an as yet unbuilt electric version of a decade old car to bring the iconic Swedish marque back from the dead.
Saab's new owner, National Electric Vehicle Sweden (NEVS), is targeting its home market of China, where the government is promoting clean automotive technology with up to 100 billion yuan ($16 billion) in vehicle subsidies, R&D and infrastructure spending, according to research firm Frost & Sullivan.
However, the battery version of Saab's 9-3 model will be up against the likes of BMW, VW and Ford in one of the most competitive industries in the world.
For NEVS President Matthias Bergman, only bold action will resurrect a more than 60-year-old brand, which pioneered such auto innovations as side-impact protection, heated seats and headlight washers, but which was hurt by high labor costs and lost its quirky image under General Motors' ownership.
Saab also has a few aces up its sleeve, such as its state-of-the-art plant in Trollhattan, south Sweden, courtesy of GM's $4 billion of investment. It will also have cheap batteries supplied by NEVS' sister company Beijing National Battery Technology, as well as political connections.
Quingdao city paid 2 billion Swedish crowns ($305 million) for a 22 percent stake in NEVS earlier this year and has ordered a fleet of 200 EVs for delivery next year.