China amends auto recall rules, penalties tougher
(Xinhua)
2012-10-31 10:11
| | |
| --- | --- |
| | |
BEIJING -- Vehicle manufacturers and dealers could face tougher financial penalties if they violate newly amended automotive recall rules, which were issued on Tuesday.
The amendments have been made to address public concerns about road safety and the quality of cars.
The new Administrative Regulations on Defective Automotive Product Recalls was approved by the State Council last week and will take effect on Jan 1, 2013.
The new rules increase the level of penalty for manufacturers and importers who violate regulations. Manufacturers will face a fine from 50,000 yuan ($8,012.82) to 200,000 yuan if they fail to submit recall reports.
Manufacturers and dealers who fail to recall problematic vehicles or inform car users will be fined between 500,000 yuan to one million yuan.
Serious offenders could face a fine of one to ten percent of their sales revenue of defective vehicles that fail to be recalled. Moreover, their manufacturing licenses could be revoked if the case is serious.
The previous car recall regulations, implemented in 2004, only fined manufacturers between 10,000 yuan and 30,000 if they failed to recall problematic vehicles.
As of the end of last year, 419 batches of vehicles, totalling about 6.2 million units, were recalled, according to figures released by the General Administration of Quality Supervision, Inspection and Quarantine.
Experts and industry insiders said the new rules will help raise the standards of vehicles, safety and after sales service for all cars, including imports.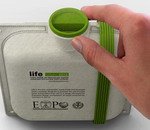 An Italian designer, Andrea Ponti, designed a recycled paper-made water container for the Milano Expo 2015, according to yankodesign.com.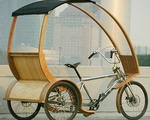 The Bamboo treecycle developed by MGT Engineering Ltd is on dispay at the 21th China Int'l Bicycle and Motor Fair.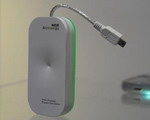 A US electronics company invented a charger that draws its power from Wifi signals.
Twenty-one private enterprises from China will join the China Going Green Dialogues - part of the 2012 UN Conference on Sustainable Development, known as Rio+20 - in June, in Rio de Janeiro, Brazil.
Heilongjiang Forest Ecological Tourism Festival, an event aiming to promote healthy and environmentally friendly tourism, will be held in Yichun, Heilongjiang province, on July 13.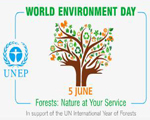 World Environment Day is an annual event that is aimed at being the biggest and most widely celebrated global day for positive environmental action. The theme this year is Forests: Nature At Your Service.