BYD's VP quits amid gloomy prospects
By Gao Yuan (chinadaily.com.cn)
2012-09-28 15:13
Shenzhen-based automaker BYD Co Ltd said on Thursday that its long-time vice-president Yang Long-zhong has resigned, amid a revenue slump in the past quarters.
The company said that Yang is leaving due to a business restructuring and for personal reasons.
However, industry insiders said that the company's executives may be leaving the company due to its gloomy prospects.
The Warren Buffett-backed automaker posted a 94-percent drop in earnings for the first half of the year. The company cited the economic slowdown and overall sluggish demand for domestic brands as the reasons behind the lackluster results.
"The resignation indicates that BYD's executives are not optimistic about the profit prospects in the long run," said a report in China Business News.
In July, six top executives at the company, including Yang, cashed 869 million yuan ($137.10 million) in company stocks, and Yang cashed another 119 million yuan in August, the report said.
gaoyuan@chinadaily.com.cn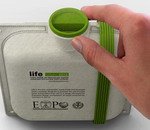 An Italian designer, Andrea Ponti, designed a recycled paper-made water container for the Milano Expo 2015, according to yankodesign.com.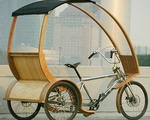 The Bamboo treecycle developed by MGT Engineering Ltd is on dispay at the 21th China Int'l Bicycle and Motor Fair.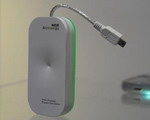 A US electronics company invented a charger that draws its power from Wifi signals.
China's most influential international exhibition of green industries is held at the China Import and Export Fair from Friday to Sunday in Guangzhou, Guangdong province.
Twenty-one private enterprises from China will join the China Going Green Dialogues - part of the 2012 UN Conference on Sustainable Development, known as Rio+20 - in June, in Rio de Janeiro, Brazil.
Heilongjiang Forest Ecological Tourism Festival, an event aiming to promote healthy and environmentally friendly tourism, will be held in Yichun, Heilongjiang province, on July 13.