China Guangdong Nuclear revives Kalahari takeover talks
By Jesse Riseborough (China Daily)
2011-11-11 09:30
| | |
| --- | --- |
| | |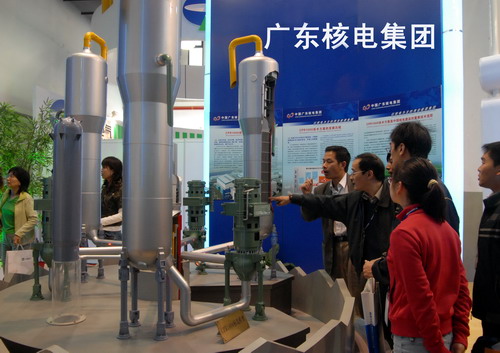 A China Guangdong Nuclear Power Group Co booth at an expo in Shanghai. The company is in discussions with Kalahari Minerals PLC about a takeover offer of 243.55 pence a share. [Photo/China Daily]
The Chinese power firm has until December to make an official offer
LONDON - Kalahari Minerals PLC said it is in talks about a takeover by China Guangdong Nuclear Power Group Co for a cash offer that is 10 percent below a price the companies agreed in May.
Kalahari is in discussions with Guangdong Nuclear for an offer of 243.55 pence ($3.88) a share, it said in a statement on Thursday.
That values the London-based company at about 610 million pounds. That price is lower than an agreed offer of 270 pence a share that was barred by the UK Takeover Panel six months ago and 16 percent less than the Chinese company's original proposal in March.
Kalahari's 43 percent holding in Australia's Extract Resources Ltd is its biggest asset.
Guangdong Nuclear is seeking new sources of uranium to feed rising demand for atomic power and buying Kalahari would give it access to Extract's Husab project, the world's fourth-largest uranium deposit.
"The two parties are in discussions with the intention of reaching agreement on a recommended offer for the company," Kalahari said. "However, these discussions may or may not lead to an offer being made and a further announcement will be made in due course."
Guangdong Nuclear has until Dec 8 to say whether it will make an offer and can seek an extension of this deadline, Kalahari said.
Extract is seeking to develop the Husab deposit in Namibia at a cost of about $1.7 billion with a mine that may last for more than 20 years.
The company raised its estimate of uranium at the project in August.
Rio Tinto Group, the world's second-largest mining company, owns 14 percent of Extract and 11.5 percent of Kalahari.
It also has the Rossing uranium mine next to the Husab deposit. Rio may become a counter-bidder, Patersons Securities Ltd said in March.
In February, Extract, based in Perth, Western Australia, said it was in talks with London-based Rio about merging the companies' uranium projects in Namibia.
Extract also said it was talking to Kalahari "to explore various options that might simplify the Extract/Kalahari shareholding structure".
Rio's Rossing mine is the third-biggest producer of uranium, accounting for 6 percent of supply, according to figures from the World Nuclear Association.
Husab is about 7 kilometers from Rossing and 30 kilometers from Paladin Energy Ltd's Langer Heinrich project.
A March offer for Kalahari of 756 million pounds, or 290 pence a share, was derailed by Japan's nuclear crisis, which slashed the value of uranium companies amid concern demand may wane.
Bloomberg News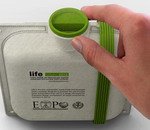 An Italian designer, Andrea Ponti, designed a recycled paper-made water container for the Milano Expo 2015, according to yankodesign.com.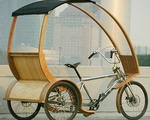 The Bamboo treecycle developed by MGT Engineering Ltd is on dispay at the 21th China Int'l Bicycle and Motor Fair.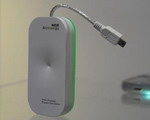 A US electronics company invented a charger that draws its power from Wifi signals.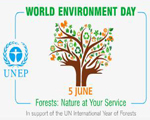 World Environment Day is an annual event that is aimed at being the biggest and most widely celebrated global day for positive environmental action. The theme this year is Forests: Nature At Your Service.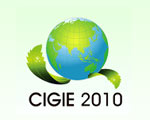 The China International Green Industry Expo 2010 (CIGIE 2010) is an important international green industry exhibition hosted by the Chinese government and held at the Beijing Exhibition Center, Nov 24 to 27.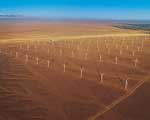 China Wind Power 2010 is the largest and most important international wind power conference and exhibition in China.