Bright prospects seen on offer for solar PV sector
By Zhang Xiaomin and Wu Yong (China Daily)
2011-11-09 10:45
| | |
| --- | --- |
| | |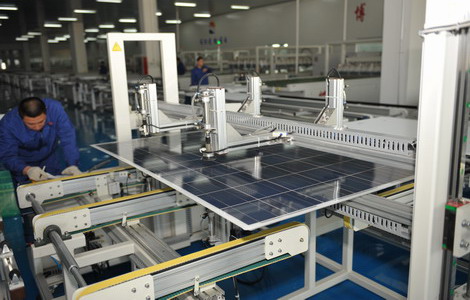 A factory worker at Solargiga Energy Holdings Ltd, a Jinzhou-based solar-cell company, selects solar panels. The output of the city's photovoltaic industry reached 10 billion yuan in 2010, according to the Deputy Mayor Zhang Xiaoguang. [Photo / China Daily]
JINZHOU, Liaoning - China's photovoltaic (PV) solar cell industry will continue to grow and the domestic use of PV systems will accelerate, despite the impact of trade disputes, high-ranking officials and experts said here on Monday.
"Domestic PV installation is expected to accelerate in the coming years" and exceed 1 gigawatt (GW) annually, Wang Bohua, secretary-general of the China Photovoltaic Industry Alliance, said at a PV industry event in Jinzhou in Northeast China's Liaoning province.
Wang said the country will soon release development guidelines covering the PV industry for the 12th Five-Year Plan (2011-2015) period.
Although China is the world leader in PV production, its cumulative installed capacity through 2010 was only 820 megawatts (MW), accounting for 2.1 percent of global capacity, Wang said.
According to Wang, the new plan will increase support for technology research, and the distribution of PV bases will be rationalized.
"There are some 100 PV bases around the country" and nearly 20 claim to be built to the 100 billion yuan ($15.75 billion) scale, said Wang. This situation causes "problems such as duplicated construction and lack of key technologies".
Wang said that the claims of dumping made by eight US-based solar-cell companies have sounded an alarm for their Chinese counterparts.
"An industry shakeout can hardly be avoided. It is an opportunity to adjust the overheating PV industry and draw it onto the road of sustainable development," he commented.
The PV industry, both in China and around the globe, will continue to grow steadily, although more slowly than previously expected, said Wang.
Shawn Qu, CEO of Canadian Solar Inc, echoed Wang's remarks.
"It is quite possible that China's annual installation will reach 3 to 5 gigawatts in the coming years, with definite policy support to solve problems such as grid integration," he said on the sidelines of the first China (Jinzhou) International PV Industry Exposition, which runs through Wednesday.
Canadian Solar, which has manufacturing facilities at home and in China, issued a statement on the petition to US trade authorities by SolarWorld and other US solar-cell companies on Monday in California.
"We believe the petition is exaggerated and without merit. We urge the US authorities to put first the interests of the hundreds of thousands of American citizens and businesses who have benefited from affordable solar power, either as consumers or workers in the US solar industry," the statement said.
Jia Yangang, director of the solar energy research institute of the China Electric Equipment Group (CEEG),said: "China's PV products are competitive not only because of lower prices but also high technical standards. They are unlike clothes and other low-end products that can be replaced by those of other countries," he said.
But Jia said that he was concerned that the European Union might follow the US example. CEEG's output exceeded 11.7 billion yuan in 2010, and 98 percent of its solar modules were exported to the EU.
"We hope our country can resolve trade disputes through multilateral negotiations and help the companies expand overseas, and at the same time, strengthen the application of solar energy in the domestic market," he said.
Jinzhou, China's top manufacturing base for monocrystalline silicon solar cells, is still attracting investment to develop the PV industry. The local government offers preferential policies for investors on land, taxes, financing and recruiting.
According to Zhang Xiaoguang, deputy mayor of Jinzhou, the output of the city's PV industry totaled 10 billion yuan in 2010 and is expected to reach 100 billion yuan by the end of 2015.
"When choosing projects, the scale of the investment is not the key. Instead, we now focus more on whether they boast key technologies," said Zhang.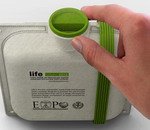 An Italian designer, Andrea Ponti, designed a recycled paper-made water container for the Milano Expo 2015, according to yankodesign.com.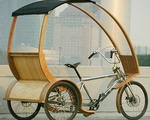 The Bamboo treecycle developed by MGT Engineering Ltd is on dispay at the 21th China Int'l Bicycle and Motor Fair.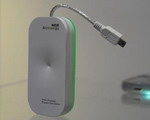 A US electronics company invented a charger that draws its power from Wifi signals.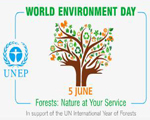 World Environment Day is an annual event that is aimed at being the biggest and most widely celebrated global day for positive environmental action. The theme this year is Forests: Nature At Your Service.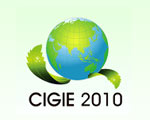 The China International Green Industry Expo 2010 (CIGIE 2010) is an important international green industry exhibition hosted by the Chinese government and held at the Beijing Exhibition Center, Nov 24 to 27.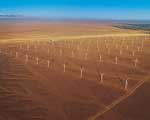 China Wind Power 2010 is the largest and most important international wind power conference and exhibition in China.