Solar PV firms say US dumping petition harmful
By Du Juan (China Daily)
2011-11-02 07:55
| | |
| --- | --- |
| | |
BEIJING - A petition by US solar energy companies that alleges dumping by their Chinese competitors will harm both the US and Chinese photovoltaic (PV) solar cell industries and worsen unemployment in the US, an industry official said.
"We are urging them to withdraw the petition", said Li Junfeng, secretary-general of the Chinese Renewable Energy Industries Association.
Li's comments were made in response to the petition by SolarWorld AG and several other US-based solar-cell companies to the US Department of Commerce and the International Trade Commission, alleging that Chinese companies have sold solar panels below cost in the US market.
If the US government begins an investigation, it will bring considerable damage to PV companies in both countries, Li said. "Chinese companies are only one part of the global PV solar production chain," said Li. "If the US government raises (duties) on the Chinese PV products, the cost of US PV products will increase and the market will be downsized." "The US government's objective of employment expansion through the PV energy market will fail to be achieved," Li added.
According to Li, an investigation will only benefit two or three US companies, saving about 300 jobs, but resulting in up to 10,000 people losing their jobs at other US companies directly and indirectly.
China spends $2 billion annually to import raw materials such as poly-silicon, ethylene vinyl acetate and silver paste. The nation's solar industry spent about $3 billion in 2010 to import equipment from the US, according to the association.
"These equipment manufacturers and material suppliers will suffer as a result," Li said.
If the US government initiates an investigation, it is very likely that the European Union will follow suit, said Jiang Heng, researcher at the Chinese Academy of International Trade and Economic Cooperation of the Ministry of Commerce.
"It is common for the US and Europe to use trade disputes to protect their domestic markets and jobs," Jiang said.
However, major Chinese solar companies are preparing, said Gao Hongling, secretary-general of the China Photovoltaic Industry Alliance.
"Regular production before mid-November at most large Chinese PV companies will not be influenced, but it will be hard after November," she added.
Wei Qidong, former secretary-general of the Photovoltaic Industry Alliance in Jiangsu province, said many small and medium-sized PV companies in the province have gone bankrupt or halted production since mid-year.
"We heard the news before October and warned all the PV solar companies in Jiangsu," he said.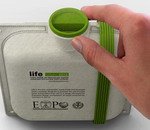 An Italian designer, Andrea Ponti, designed a recycled paper-made water container for the Milano Expo 2015, according to yankodesign.com.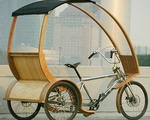 The Bamboo treecycle developed by MGT Engineering Ltd is on dispay at the 21th China Int'l Bicycle and Motor Fair.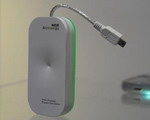 A US electronics company invented a charger that draws its power from Wifi signals.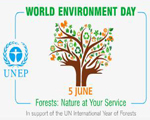 World Environment Day is an annual event that is aimed at being the biggest and most widely celebrated global day for positive environmental action. The theme this year is Forests: Nature At Your Service.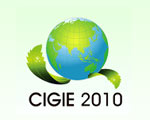 The China International Green Industry Expo 2010 (CIGIE 2010) is an important international green industry exhibition hosted by the Chinese government and held at the Beijing Exhibition Center, Nov 24 to 27.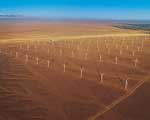 China Wind Power 2010 is the largest and most important international wind power conference and exhibition in China.