China to cap non-renewable energy consumption
(Xinhua)
2011-10-24 09:25
| | |
| --- | --- |
| | |
BEIJING -- China will strictly control the consumption of non-renewable energy in the next five years by setting mandatory ceilings for local governments, a senior energy official said here Sunday.
Jiang Bing, director of the development and planning department of the National Energy Administration (NEA), said at a forum that the central government has set separate ceilings for energy consumption at local levels for the 12th Five-Year Plan period (2011-2015).
But to encourage renewable energy use and energy utilization, the consumption of hydropower, wind power, solar power and energy from comprehensive utilization will be deducted when measuring local energy consumption, Jiang said.
China plans to set up a complete evaluation and coordination mechanism for local energy consumption in the five-year period, so as to better evaluate the performance of local officials and making decisions on new energy projects, he said.
China aims to cap its total energy consumption at four billion tons of coal equivalent by 2015, an annual increase of 4.24 percent in the five years, said Zhang Guobao, former head of the country's National Energy Administration, earlier this year.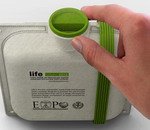 An Italian designer, Andrea Ponti, designed a recycled paper-made water container for the Milano Expo 2015, according to yankodesign.com.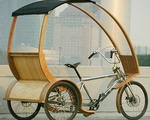 The Bamboo treecycle developed by MGT Engineering Ltd is on dispay at the 21th China Int'l Bicycle and Motor Fair.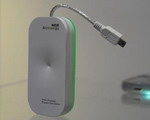 A US electronics company invented a charger that draws its power from Wifi signals.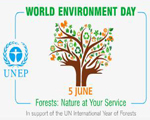 World Environment Day is an annual event that is aimed at being the biggest and most widely celebrated global day for positive environmental action. The theme this year is Forests: Nature At Your Service.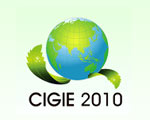 The China International Green Industry Expo 2010 (CIGIE 2010) is an important international green industry exhibition hosted by the Chinese government and held at the Beijing Exhibition Center, Nov 24 to 27.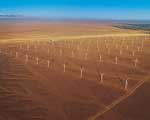 China Wind Power 2010 is the largest and most important international wind power conference and exhibition in China.