Sinohydro to raise $2.7b in share sale
By Guo Aibing (China Daily)
2011-09-20 11:33
| | |
| --- | --- |
| | |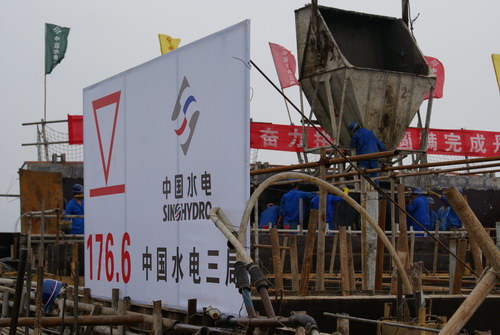 A project by Sinohydro Group Ltd, China's largest builder of dams. The company plans to raise $2.7 billion in a Shanghai IPO to finance its expansion both in China and the international market. [Photo/China Daily]
Dam builder will launch deal next week to bankroll power projects
HONG KONG - Sinohydro Group Ltd, seeking to fund 17.3 billion yuan ($2.7 billion) of projects, will start selling shares next week in what could be the mainland's biggest IPO in more than a year.
China's biggest builder of dams will start selling up to 3.5 billion shares in Shanghai from Sept 26, the Beijing-based company said on Sept 19 in a statement to the Shanghai Stock Exchange. The shares will be priced on Sept 23, it said.
Sinohydro is expanding overseas and in China, where it is building hydroelectric stations and wind farms as part of the government's push to reduce the nation's reliance on coal to fuel the world's second-largest economy.
The offering comes when the Shanghai Composite Index has declined 13 percent this year amid a global economic slowdown.
The IPO would be the mainland's biggest since China Everbright Bank Co raised 18.9 billion yuan in August last year. The exercise of Everbright Bank's over-allotment option increased the amount it raised to 21.1 billion yuan.
Institutional investors can buy the shares from Sept 26 while subscriptions for retail investors will open on Sept 27, Sinohydro said. The China Securities Regulatory Commission, the country's stock market regulator, approved the IPO application on July 29.
Sinohydro's net income rose 27 percent last year to 2.91 billion yuan on increased demand for hydropower facilities, it said in July. The company had 261 projects under construction in 55 countries at the end of last year, with overseas projects accounting for 26 percent of revenue and 35 percent of gross profit, it said.
Proceeds from the share sale will help fund construction of projects including a hydropower dam in the southwestern Chinese province of Sichuan and a wind farm in Gansu province, Northwest China, Sinohydro said in July.
The Chinese company has also won construction contracts in Asia, Africa and South America.
The IPO proceeds will also be used for a dam in Cambodia, the company said in July.
Sinohydro is in talks to build a hydropower station in Costa Rica. Sinohydro won a contract in June 2010 to help Ecuador build a $1.68 billion hydropower plant in the country's Amazon region in what would be the Latin American country's biggest engineering project, Ecuador's Strategic Sectors Ministry said.
The Chinese dam builder signed a $2 billion framework agreement with Laos to build seven dams along the 475-kilometer Nam Ou River, a Mekong tributary, the Hong Kong-based South China Morning Post reported in April.
Bloomberg News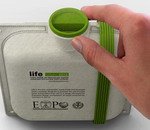 An Italian designer, Andrea Ponti, designed a recycled paper-made water container for the Milano Expo 2015, according to yankodesign.com.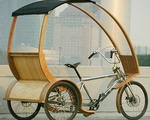 The Bamboo treecycle developed by MGT Engineering Ltd is on dispay at the 21th China Int'l Bicycle and Motor Fair.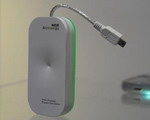 A US electronics company invented a charger that draws its power from Wifi signals.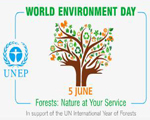 World Environment Day is an annual event that is aimed at being the biggest and most widely celebrated global day for positive environmental action. The theme this year is Forests: Nature At Your Service.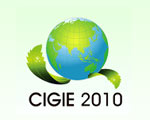 The China International Green Industry Expo 2010 (CIGIE 2010) is an important international green industry exhibition hosted by the Chinese government and held at the Beijing Exhibition Center, Nov 24 to 27.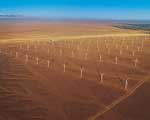 China Wind Power 2010 is the largest and most important international wind power conference and exhibition in China.