Sinohydro bidding for Ecuador power deal
By Zhou Siyu (China Daily)
2011-09-02 11:33
| | |
| --- | --- |
| | |
Project is part of South American country's clean technology drive
BEIJING - Sinohydro Corp Ltd is bidding for a $200 million hydropower station in Ecuador, participating in the South American country's drive to develop clean technologies, said Ding Zhengguo, assistant president of the group.
The station could become another major construction project for the group, one of China's major builders, in Ecuador. Deals were signed last year for the $1.7 billion-worth Coca Codo Sinclair hydroelectric plant, the largest infrastructure project ever in Ecuador.
"After the Coca Codo Sinclair project, we now have a better understanding of Ecuador's market. We would like take this great opportunity as Ecuador is developing hydropower and clean technologies," Ding told China Daily.
He did not say how the project will be financed or when it will be completed.
In a bid to replace thermal power and cut power imports, the South American country has sought to advance renewable energy in recent years.
Hector Villagran, Ecuadorian commercial counselor in China, said construction work on nine power stations, including the Coca Codo plant, estimated at $4 billion in total, will start this year.
Chinese builders are involved in all nine projects. Contracts for some projects have already been signed, while some are still being negotiated, he added.
The projects will be paid for with oil or financed with Chinese loans, Villagran said during a news briefing at the third China Overseas Investment Fair in Beijing on Tuesday.
According to the counselor, construction contracts for the Sopladora hydroelectric plant will be signed "within this year" with China Gezhouba Group Corp (CGGC), one of China's major construction companies.
The 487 megawatt plant, estimated to cost $670 million, is expected to be completed within the next four years.
CGGC declined to comment on the matter.
Villagran also encouraged more Chinese companies to invest in or undertake projects in Ecuador, particularly in sectors such as infrastructure, mining, oil and gas, and agriculture.
"Chinese companies are very important to us. They respect the way we do business and can bring the technologies we need," he said.
"We expect Chinese investments during these two years to exceed $10 billion," Villagran added.
Sun Hongbo, an economic specialist at the Institute of Latin American Studies at the Chinese Academy of Social Sciences, said the Latin American market is very important for China's overseas investments.
But he also warned that there are still uncertainties in the Latin American markets and Chinese companies should be ware of potential challenges.
"One of the major challenges comes from political instability in Latin American countries. Chinese companies should have a thorough understanding of the local market before entering it," Sun said.
"Given the geographic location, competition with companies from Brazil, Europe and the United States will also be fiercer, compared with competition in African countries," he added.
Ding agreed that cultural and legal systems in the local market had caused some troubles when the company first entered Ecuador.
"Few of our staff can speak Spanish. The laws are also difficult at the beginning. But to stay in the market, we have to adapt to the local environment. This is the point of overseas investment," Ding said.
"Latin American countries are one of the most important markets for us," he added.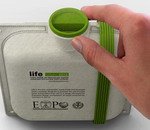 An Italian designer, Andrea Ponti, designed a recycled paper-made water container for the Milano Expo 2015, according to yankodesign.com.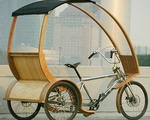 The Bamboo treecycle developed by MGT Engineering Ltd is on dispay at the 21th China Int'l Bicycle and Motor Fair.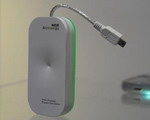 A US electronics company invented a charger that draws its power from Wifi signals.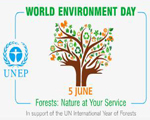 World Environment Day is an annual event that is aimed at being the biggest and most widely celebrated global day for positive environmental action. The theme this year is Forests: Nature At Your Service.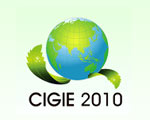 The China International Green Industry Expo 2010 (CIGIE 2010) is an important international green industry exhibition hosted by the Chinese government and held at the Beijing Exhibition Center, Nov 24 to 27.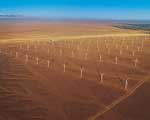 China Wind Power 2010 is the largest and most important international wind power conference and exhibition in China.