New system will cut Beijing's energy use
By Zheng Jinran (China Daily)
2011-09-02 08:18
| | |
| --- | --- |
| | |
BEIJING - Half of the existing residential buildings in Beijing will adopt a metered charging method for heating by 2015 in a bid to realize the city's energy-saving goals, municipal authorities have said.
Supporting policies such as providing extra subsidies to low-income families will be introduced, according to the city's energy-saving plan for the period of 12th Five-Year Plan (2011-2015).
The document was released on Aug 22 by the Beijing municipal commission of housing and urban-rural development and the commission of development and reform.
In the next five years, the heat-metering system will gradually cover more buildings, including all newly built premises, many existing residential buildings and public venues.
Besides, the government will remodel about 60 million square meters of floor space in existing buildings to save energy, accounting for 39 percent of all non-energy-efficient building space in Beijing.
After this reconstruction and the introduction of heating meters, power consumption will be 12 percent lower than in 2009.
Feng Keliang, a senior city official, said at a news conference on Thursday that the government strictly implemented the energy-efficiency policy and great progress had been made during the 11th Five-Year Plan (2006-2010) period.
About 55 percent of urban buildings and 74 percent of residential premises built in the past five years adopted energy-saving designs, giving the capital the greenest buildings in the country.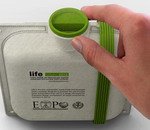 An Italian designer, Andrea Ponti, designed a recycled paper-made water container for the Milano Expo 2015, according to yankodesign.com.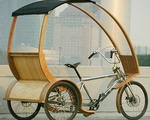 The Bamboo treecycle developed by MGT Engineering Ltd is on dispay at the 21th China Int'l Bicycle and Motor Fair.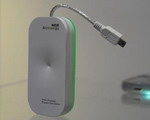 A US electronics company invented a charger that draws its power from Wifi signals.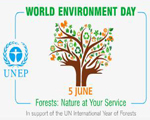 World Environment Day is an annual event that is aimed at being the biggest and most widely celebrated global day for positive environmental action. The theme this year is Forests: Nature At Your Service.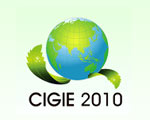 The China International Green Industry Expo 2010 (CIGIE 2010) is an important international green industry exhibition hosted by the Chinese government and held at the Beijing Exhibition Center, Nov 24 to 27.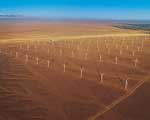 China Wind Power 2010 is the largest and most important international wind power conference and exhibition in China.