Absolute CO2 cap needed for carbon market plans
(Agencies)
2011-09-02 08:50
| | |
| --- | --- |
| | |
China needs to set absolute restrictions on greenhouse gas emissions if it is to fulfil its aim to set up a carbon market over the next five years, a cabinet office think tank said in a paper published on Thursday, Reuters reported.
"It is only under an absolute emissions cap that carbon emission permits will become a scarce resource and possess the qualities of a commodity," the State Council's Development and Research Centre said in a paper in Seeking Truth.
Beijing has pledged to reduce 2005 levels of carbon intensity -- the amount of CO2 produced per unit of GDP growth -- by 40-45 percent by 2020, but that is unlikely to be enough to kickstart a market, the researchers said.
"China's carbon emission intensity target is a relative amount and it must be converted to an absolute amount," they said.
They said that absolute caps could be calculated on the basis of existing intensity targets, and allocated to provinces and enterprises.   
In recent months, government officials have said that China is drawing up plans to impose carbon emission caps in a number of pilot provinces and sectors.  
An absolute energy consumption cap of 4.1 billion tons is expected to be included in a new "low-carbon five-year plan" when it is published later this year.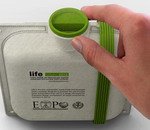 An Italian designer, Andrea Ponti, designed a recycled paper-made water container for the Milano Expo 2015, according to yankodesign.com.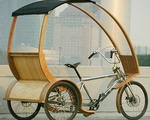 The Bamboo treecycle developed by MGT Engineering Ltd is on dispay at the 21th China Int'l Bicycle and Motor Fair.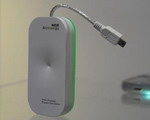 A US electronics company invented a charger that draws its power from Wifi signals.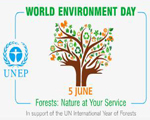 World Environment Day is an annual event that is aimed at being the biggest and most widely celebrated global day for positive environmental action. The theme this year is Forests: Nature At Your Service.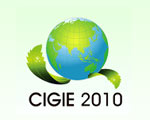 The China International Green Industry Expo 2010 (CIGIE 2010) is an important international green industry exhibition hosted by the Chinese government and held at the Beijing Exhibition Center, Nov 24 to 27.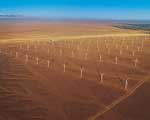 China Wind Power 2010 is the largest and most important international wind power conference and exhibition in China.