Renewable power consumption goal by '15
By Hao Yan (chinadaily.com.cn)
2011-08-30 13:38
| | |
| --- | --- |
| | |
China's commercialized renewable energy consumption will provide for more than 9.5 percent of the total consumption during the period of 12th Five-year Plan (2010-15) period, China Securities News reported Tuesday citing authorities.
Hydropower
The country will accelerate the construction of eight ten-megawatts-level hydropower stations in the western area. The conventional utilizing scale should reach 260 megawatts by the end of 2015. The electricity generated will reach 910 terawatt-hours each year, and the pumped storage utilization should reach 30 gigawatts.
Wind power
By the end of 2015, the grid-connected installed capacity will reach 100 gigawatts, the annual electricity generated will run at 190 terawatts-hours, and the installed distributed wind power capacity should reach 25 gigawatts.
Solar power
The installed photovoltaic power capacity should reach 9 gigawatts, the installed solar thermal power capacity will reach 1 gigawatts, and the solar water heaters should be expanded to 400 million square meters.
Biomass power
The installed biomass power capacity should reach 13 gigawatts.
The policy will include objectives for geothermal, tidal energy, and ocean energy for the first time. Subsidies mechanism will be improved, and the direct transactions between power companies and end users will be encouraged. The policy will finalize the renewable energy generation quota for each administrative region at province, city, and district levels.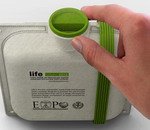 An Italian designer, Andrea Ponti, designed a recycled paper-made water container for the Milano Expo 2015, according to yankodesign.com.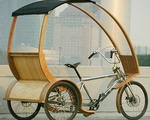 The Bamboo treecycle developed by MGT Engineering Ltd is on dispay at the 21th China Int'l Bicycle and Motor Fair.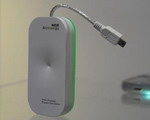 A US electronics company invented a charger that draws its power from Wifi signals.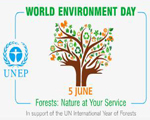 World Environment Day is an annual event that is aimed at being the biggest and most widely celebrated global day for positive environmental action. The theme this year is Forests: Nature At Your Service.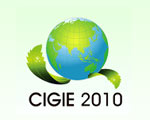 The China International Green Industry Expo 2010 (CIGIE 2010) is an important international green industry exhibition hosted by the Chinese government and held at the Beijing Exhibition Center, Nov 24 to 27.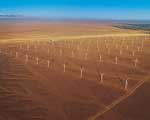 China Wind Power 2010 is the largest and most important international wind power conference and exhibition in China.