China eyes 3 gW rooftop solar capacity by 2015
(Agencies)
2011-08-29 11:44
China is targeting 3 gigawatts (gW) of roof-mounted solar power generating capacity by 2015 and 25 gW by 2020, Reuters reported, citing the China Securities Journal.
If the goals are confirmed, they suggest a third of China's solar power capacity would be roof-mounted by 2015 and a half by 2020, making rooftop solar panel installations a key direction in solar power expansion.
China had only about 300 megawatts of rooftop solar power capacity at the end of 2010, the newspaper report said.
Other main solar power installations include ground-mounted, utility-scale photovotaic power stations and solar thermal plants.
China has doubled its target for installed solar power capacity over the next five years to 10 gW by 2015 and 50 gW by 2020, state media reported.
Last month, the country set unified grid feed-in tariff for solar power generation for the first time ever, giving clearer guidance for solar power project developers when making investment decisions.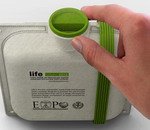 An Italian designer, Andrea Ponti, designed a recycled paper-made water container for the Milano Expo 2015, according to yankodesign.com.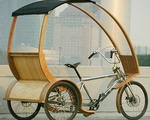 The Bamboo treecycle developed by MGT Engineering Ltd is on dispay at the 21th China Int'l Bicycle and Motor Fair.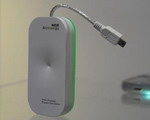 A US electronics company invented a charger that draws its power from Wifi signals.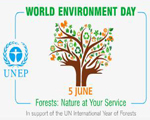 World Environment Day is an annual event that is aimed at being the biggest and most widely celebrated global day for positive environmental action. The theme this year is Forests: Nature At Your Service.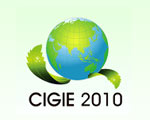 The China International Green Industry Expo 2010 (CIGIE 2010) is an important international green industry exhibition hosted by the Chinese government and held at the Beijing Exhibition Center, Nov 24 to 27.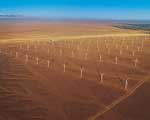 China Wind Power 2010 is the largest and most important international wind power conference and exhibition in China.