Hawtai's diesel cars inching ahead
By Wang Chao (China Daily)
2011-08-26 15:53
| | |
| --- | --- |
| | |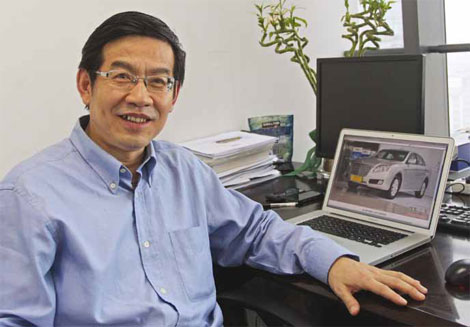 Zhao Yi, vice-president of Hawtai Motor, believes that diesel is the best choice for Chinese automakers. [Photo / China Daily] 
BEIJING - When the public doesn't buy into the superiority of diesel-powered cars, the so-called fuel-efficient and environmentally friendly vehicles can become a hot potato for manufacturers.
Hawtai Motor is stuck in this dilemma. On the one hand, the top managers firmly believe that diesel-powered vehicles are the future of the auto industry; on the other, they have to confront distrust and constant criticism of the value of their products.
As the only major automaker in China that is focusing on diesel-powered engine technology, Hawtai has been driving the long and lonely road since it began its business in Beijing in 2000.
The company has three main product lines - cars, engines and spare parts.
Its star products are the diesel-powered SUV models Terracan and Santa Fe. These vehicles use a chassis licensed from Hyundai, which proudly claims to save up to 30 percent of fuel compared to gasoline-powered engines of the same size.
It dreamt big upon its inception - to build mid- to high-end vehicles that used diesel engines. The company decided that since very few automakers were devoted to this idea, it could easily take over the niche market.
However, this less-tapped market didn't come easily to Hawtai. Although the company boasts about the supremacy of diesel-powered vehicles on its website, the public has shown tepid interest.
Hawtai sold 15,950 vehicles last year compared to 14,670 in 2009. Even though sales numbers are up, it has a long way to go to catch up with domestic competitors. Low-cost automaker Chery, which produces gasoline-powered vehicles, sold 700,000 cars in 2010.
Zhao Yi, vice-president of Hawtai Motor, insists that diesel is the best choice for Chinese automakers.
"Diesel is more efficient than gasoline, and more practical than electric vehicles. But, currently, too much attention is paid to electric cars. I believe more attention should be shifted to diesel cars."
Zhao's assumption is based on his personal observations. As a graduate of Beihang University (also known as Beijing University of Aeronautics & Astronautics) in aircraft design, he has a good knowledge of engines and batteries.
"I'm actually a technology guy. I don't think electric cars can achieve massive commercialization within 10 years," Zhao said.
"Let's be realistic. There are so many problems in the electric vehicle industry, such as the battery quality, the control system and the infrastructure. We don't even have a mature business model to follow."
A comment from government officials further solidified Zhao's decision to continue focusing on diesel-powered engines. In late May, Premier Wen Jiabao said during a conference at the annual China Association for Science and Technology meeting that the electric vehicle industry hadn't found a clear route. This polite criticism dampened the confidence of electric vehicle manufacturers and investors.
"Therefore, our current task is to make cars as efficient as possible, rather than using the unrealistic electric vehicle technology," Zhao said.
Zhao said diesel-powered cars in Europe are the benchmark for Hawtai. During the past 15 years, the total market share of diesel cars in Europe has tripled to more than 50 percent, spearheaded by France with 74 percent.
The love of diesel vehicles didn't bring this company quick money, though. Their sales number lags domestic competitors Chery, Geely and BYD, which produce and sell budget cars with slim profit margins.
Even Zhao acknowledged that although the idea of "green, efficient and low-emission" is well-established in this area, most automakers are talking about electric vehicle battery and charging poles instead of diesel engines.
"I am counting on the future of diesel-powered engines. We should plan for the long run, and Europe has already set the bar for us."
To Zhao, the problem is not technology but a lack of talent.
"There are not many senior engineers working on gasoline cars, and even fewer in diesel-powered car companies. The earnings are so low that many engineers turn to other careers.
"We built a new facility in Inner Mongolia's Erdos, but people are reluctant to go because of the lack of money and good education resources for their children."
Zhao said he would like local governments to provide more incentives to engineers to draw better talent, such as free housing.
"I hope the industry can set other standards to evaluate an auto company, such as fuel-efficiency level, and how generous the company provides bonuses to talent, rather than by sales numbers and revenues," Zhao said.
But Song Jian, executive vice-president of Tsinghua Automotive Engineering Institute, said Hawtai is ignoring China's current situation and feelings toward diesel-powered cars.
"In China, massive construction projects require diesel to feed trucks and cranes, which use about twice the amount of gasoline; but the supply of diesel is equivalent to gasoline, which explains why diesel is always sold out."
Besides the inadequate supply, Song said under-tapped diesel efficiency is another issue.
"In China, the technology isn't advanced enough to make full use of diesel in a car engine."
Also, diesel cars tend to be louder than gas-powered cars and can discourage consumers from even considering this type of a car as an option.
"The accompanying noise is considered a kind of pollution in cities."
Diesel fuel is more expensive than gasoline, so fuel efficiency advantages don't necessarily translate to savings.
"This is fatal to price-sensitive customers," Song said.
When buying a vehicle, a diesel engine typically adds 6,400 yuan ($1,002) or more to the price of a car, a deterrent for buyers of economy cars.
Dong Yang, vice-chairman of the China Association of Automobile Manufacturers, said the market will decide the popularity of diesel cars over electric vehicles.
"Diesel cars are not inferior to electric vehicles, but the current supply of diesel (gas) in China is not enough. And the proportion of diesel (gas) will not improve in the short term," Dong said.
"If one day the policy changes and more diesel (gas) is provided to the market, diesel cars might flourish like in Europe."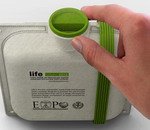 An Italian designer, Andrea Ponti, designed a recycled paper-made water container for the Milano Expo 2015, according to yankodesign.com.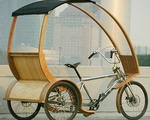 The Bamboo treecycle developed by MGT Engineering Ltd is on dispay at the 21th China Int'l Bicycle and Motor Fair.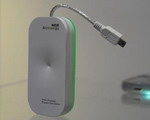 A US electronics company invented a charger that draws its power from Wifi signals.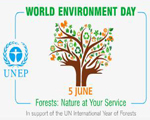 World Environment Day is an annual event that is aimed at being the biggest and most widely celebrated global day for positive environmental action. The theme this year is Forests: Nature At Your Service.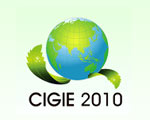 The China International Green Industry Expo 2010 (CIGIE 2010) is an important international green industry exhibition hosted by the Chinese government and held at the Beijing Exhibition Center, Nov 24 to 27.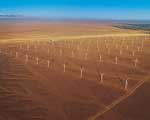 China Wind Power 2010 is the largest and most important international wind power conference and exhibition in China.