Electric vehicle batteries 'must improve'
By Lan Lan (China Daily)
2011-06-10 11:09
| | |
| --- | --- |
| | |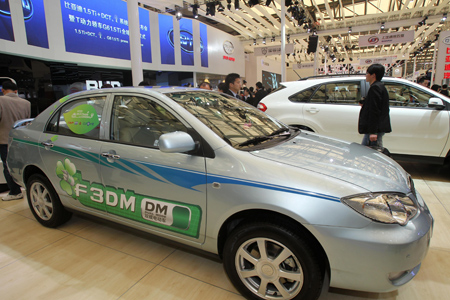 BYD Auto Co Ltd's F3DM plug-in hybrid compact sedan on display at the 2011 Shanghai Auto Show. According to Zhen Zijian, deputy director of the office for electric vehicles at the Ministry of Science and Technology, 2015 might be the turning point for electric vehicles in China as the required technologies are likely to experience big breakthroughs. [Photo / China Daily]
Government plans to invest $15.4b over 10 years to stimulate industry
BEIJING - China's new-energy vehicle production capacity is expected to hit around 300,000 units by 2012, according to the latest research from the Ministry of Science and Technology.
The number includes domestic automakers' production capacity of hybrids and pure electric and fuel-cell vehicles, excluding the production capacity of joint ventures, Zhen Zijian, deputy director of the office for electric vehicles, told China Daily.
The office, under the Ministry of Science and Technology, is deeply involved in mapping the nation's strategy for electric cars. However, the actual output will depend on market demand and government policies, he said.
China currently has more than 5,000 new hybrid buses on the roads. Electric cars are mainly used for taxi demonstration programs in some cities.
"Electric vehicles have yet to develop the strength to compete with conventional vehicles or serve as a substitute due to technical constraints such as immature battery technology," Zhen said.
However, 2015 might be the turning point in the market share for electric vehicles in China as the required technologies are likely to experience big breakthroughs, he added.
Although China's new-energy vehicle industry is considered "heated" or "overheated" by many people, it has enormous room for growth since continued development is vital to the auto industry and also to the nation's energy safety and environmental protection, he said.
Also, the coming years will see more integration among industries as key components and technologies of new-energy vehicles require greater synergy among industries.
Besides technological barriers, choice between battery swapping or fast charging is also a critical issue facing China's automakers and grid companies.
The State Grid Corporation, China's largest energy grid company, has previously indicated that it would prefer to establish more battery-swap stations, industry insiders said.
Yang Fang, an analyst at the State Grid Energy Research Institute, said whether battery swapping or plug-in models will become the mainstream depends on the development of battery technology, adding that the institute frequently exchanged views with China Southern Power Grid Co Ltd over establishing charging stations.
Related readings:


 Powering up the lure of e-cars


 SAIC green lights 'green' cars


 Ningxia builds 1st EV charging station
An electric taxi made by the Zhejiang-based Zotye Auto Co Ltd suffered spontaneous combustion in Hangzhou in April. The government said on Tuesday the accident was largely an issue concerning the battery pack, although each individual battery had no quality issues.
Zou Yuan, an assistant professor at the School of Mechanical Engineering at the Beijing Institute of Technology, said the quality consistency of batteries remains a major safety risk.
The government plans to invest 100 billion yuan ($15.4 billion) over the next 10 years to stimulate the new-energy vehicle industry. The volume of China's new-energy vehicles is expected to reach 1 million by 2015 and 10 million by 2020, according to the government's new-energy vehicle development road map for the next decade.
The energy-saving and new-energy vehicle industry has been nominated by the government as one of the seven key strategic emerging industries to be nurtured over the next five years.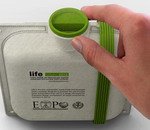 An Italian designer, Andrea Ponti, designed a recycled paper-made water container for the Milano Expo 2015, according to yankodesign.com.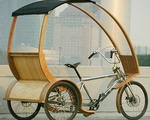 The Bamboo treecycle developed by MGT Engineering Ltd is on dispay at the 21th China Int'l Bicycle and Motor Fair.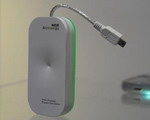 A US electronics company invented a charger that draws its power from Wifi signals.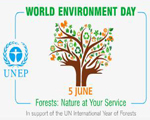 World Environment Day is an annual event that is aimed at being the biggest and most widely celebrated global day for positive environmental action. The theme this year is Forests: Nature At Your Service.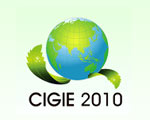 The China International Green Industry Expo 2010 (CIGIE 2010) is an important international green industry exhibition hosted by the Chinese government and held at the Beijing Exhibition Center, Nov 24 to 27.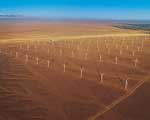 China Wind Power 2010 is the largest and most important international wind power conference and exhibition in China.